5 best home fixes for the money
Posted by Ryan Tollefsen on Thursday, July 7, 2016 at 6:44 AM
By Ryan Tollefsen / July 7, 2016
Comment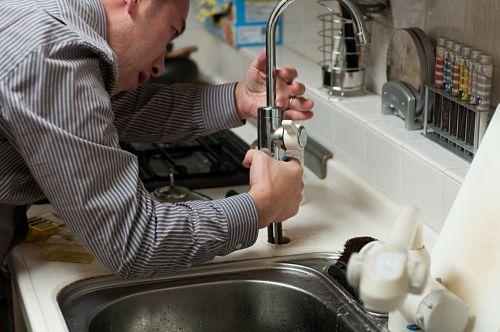 Certain repairs simply must be made before selling your home in Anchorage. A leaky roof, broken windows and an inoperable furnace aren't going to fly with buyers. Other fixes, however, aren't as important but they may help sell the house.
"You want to spend as little as you possibly can on the improvements that make the most sense, and ignore the ones that you're really dreaming about because you'll never get your money back," Barbara Corcoran tells the Today Show.
Front and Center
One of the best fixes you can make for the money is anything that is wrong with the home's exterior, visible from the street. In other words, give the place some curb appeal by fixing all of the following:
Sagging and/or torn window and front-door screens
Peeling paint on railings or trim
Leaves, weeds in the gutters
Dead or dying landscaping
Dirty windows
Consider giving the front door a fresh coat of paint, adding a new welcome mat, new house numbers and freshening up the mailbox. If the lawn is beyond help, installing sod will give the home's exterior instant curb appeal. Of course, here in Alaska, November isn't exactly the ideal time to install a new lawn. Thankfully, the old lawn should be covered by a nice layer of snow.
Underfoot
Unless they're high-end and impeccably clean, it may be worth it to remove the carpets and install hardwood or tile. Especially if your home is in the starter range – something priced right for the first-time buyer – by all means, rip out those carpets!
According to a 2012 Better Homes and Gardens Real Estate homeownership survey, younger buyers are turned off by carpet. You may be lucky enough to have hardwood under the carpet. If not, and your budget is tight, consider installing laminate flooring.
Take a good look at the kitchen and bathroom vinyl as well and rip it out and replace it if it's dated or worn.
Walls and Baseboards
New paint on the walls is an inexpensive way to completely change a room from dull and outdated to fresh and contemporary. Since you're trying to sell your home and not prepare it for its 15 minutes of fame on HGTV, stick to neutral colors.
Now, this doesn't mean you need to stick with the boring beige or even white. Neutral colors that are attractive on walls include different shades of gray or a gray-blue, a muted robin's egg blue-green and some of the beige shades that lean to the color of café au lait.
Yes, they're close to the ground and it's easy to think that nobody notices them, but baseboards grab attention – especially if they are clean or freshly painted. Sometimes all it takes is a swipe with a Magic Eraser to remove the scuffs. If you paint the walls, don't neglect the baseboards.
Lighten and Brighten
Good lighting is important during home showings. Dim houses feel closed-in while light and bright spaces make the home look larger. There are lots of ways to fix a dark home. Open all the window coverings before a showing and wash the windows to let in as much natural light as possible.
Since you'll be marketing the home when the weather is gloomy, consider buying new light fixtures and lamps. It may seem like an expensive undertaking but consider this: Spending as little as $200 to $300 on new light fixtures, lamps and bulbs will net you a 572 percent return on your money, according to HomeGain's Home Sale Maximizer Guide.
Not only will new fixtures add light to a room, but they may also make the entire room look fresh and updated.
Repair Plumbing
Leaky faucets and running toilets tell buyers two things: the home hasn't been maintained and there may be a big repair bill if they purchase the home. Minor plumbing repairs aren't difficult to do yourself if you have the proper tools. Otherwise hire a plumber or handyman to fix the leaks and drips before the house goes on the market.
These are just a few minor fixes you may want to perform before listing your home for sale. Take a walk around both the outside and the inside of your home and try to see it through a stranger's eyes. You'll be surprised what will catch your attention and, perhaps, make it onto your repair list.