5 Ways to prepare now to sell your Southcentral home in spring or summer
Posted by Ryan Tollefsen on Thursday, April 7, 2016 at 6:41 AM
By Ryan Tollefsen / April 7, 2016
Comment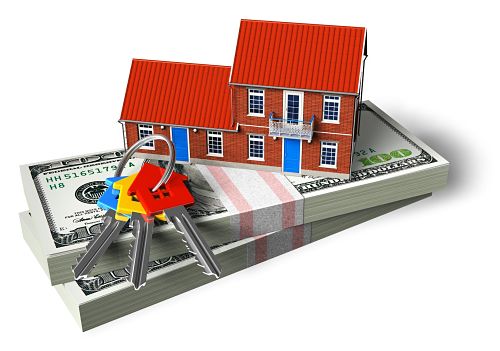 Ah, spring – the time homebuyers binge on Southcentral real estate. Look at any graph over the last decade or two of monthly housing activity in the area and you'll see a February slump and then a rapid rise in activity until the peak in April. In 2014, we experienced two peaks in Anchorage, one in April and another in July. Suffice it to say, it's no secret that spring is the ultimate home-buying season in Southcentral.
If you're one of the many homeowners planning to sell a Southcentral home this spring, it's not too late to get the home ready. You'll have lots of competition this month and anything you can do to prepare for the market will put you way out in front of the others.
Here are some tips to help you hit the ground running:
1. Get a head start packing
Packing up what you can now not only makes the job easier later on, but it also helps your house sell. How? By removing excess furniture, clothing and linens (making the closets look roomier), kitchen items (more spacious-looking cabinets), you give the home a leaner, cleaner look. Start with personal items such as photos, book, magazine and DVD collections, trophies and all the other little mementos scattered throughout the home. Then, work your way up to clearing out closets, cupboards and even the pantry.
You'll need to rent a storage unit to hold everything you'll be taking with you when you move and South Central has no shortage of self-storage businesses from which to choose. Rent one that is large enough to hold not only all of the boxes you'll be moving while you pack, but furniture as well. You may find that you'll need to remove some of your furniture when staging the home in spring.
2. Have the home inspected
Sure, the buyer will have the home inspected, but why wait to find out about items you'll need to eventually fix? Have the home professionally inspected and then get to work making the necessary repairs. This way your home, unlike so many others you'll be competing against, will be in turnkey condition when it hits the market.
3. Clean and repair
While winter is brutal on the exterior of a home it can be hard on the interior as well. We keep our homes buckled up so tight over the colder months to keep out the elements that we end up trapping stale air and nasty odors in the process. As we get deeper into spring it will be important to get rid of the smells by washing or dry cleaning everything that traps them. This includes curtains and drapes, mini-blinds, upholstered furniture and carpets.
Whether or not to deep-clean the home isn't debatable; not if you want to get top dollar for it. If you don't want to clean – or can't – hire a crew to do it for you.
Finally, check the home for basic post-winter repairs that need to be made. These include roof damage, pipe problems and more. Those, and the home inspector's report, will help you determine what needs to be fixed. We're happy to help you if you have questions about which repairs should be made before putting the home on the market.
4. Photograph the home
When 90 percent of homebuyers say that they shopped online during their search for a home and that if a listing doesn't include photos they'll skip it, it's important to ensure that the online marketing of your home is top notch. This is why Unity Home Group's digital marketing plan is so critical to our listing clients' success. We employ a professional photographer for every listing, ensuring that only clear, compelling photos appear in all of our marketing materials for the homes we list.
And, now that the home is clean and decluttered it's the ideal time for photos. Our professional photographer can come out and take the shots now, so we can kick our marketing plan into high gear when you're ready to list.
5. Ensure your home's curb appeal
It's April, so there really isn't much yard work you can do right now but what about other outdoor elements? How's the porch furniture looking? Drag it into the garage and give it a new coat of paint. While you're at the home improvement store to buy the paint, consider picking up some bigger, bolder house numbers and a new mailbox as well.
No hibernating allowed this April for Southcentral homeowners who hope to market their homes for sale in spring or summer. Getting a head start now will pay off with big dividends when the peak home buying season begins.
Feel free to contact us for a list of post-winter repairs you may need to make before listing your house for sale.