The Best November Events in Anchorage, AK
Posted by Ryan Tollefsen on Tuesday, October 22, 2019 at 7:28 AM
By Ryan Tollefsen / October 22, 2019
Comment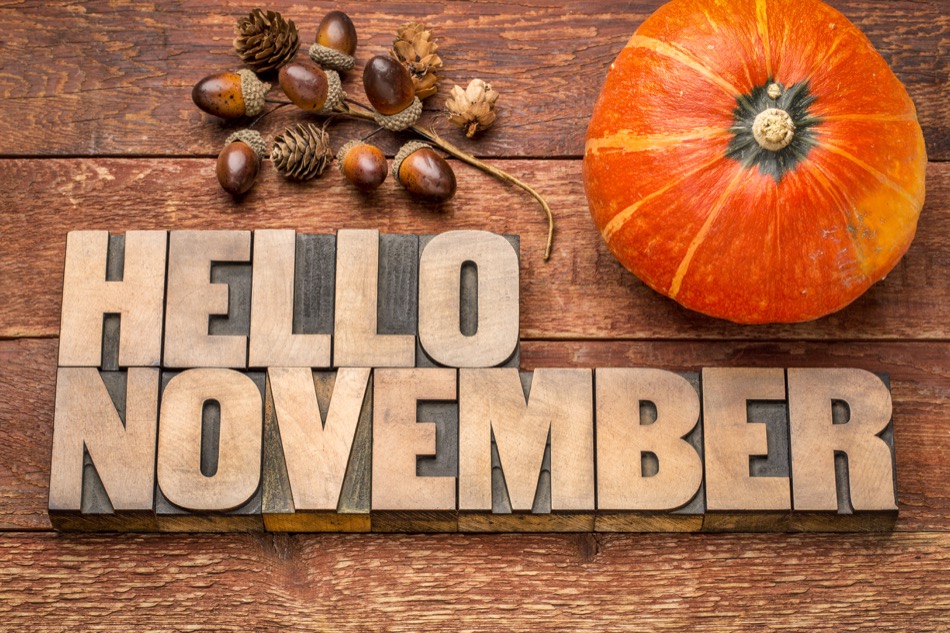 November in Anchorage, Alaska is a great time to get together with family and friends, prepare for the snows, and dive into the holiday spirit. Whether it's through a day of shopping or a night of charity, the people of Anchorage will have plenty to do over the course of the month. Learn more about the events in the area, and start marking off the calendar now.
Holiday Tree Lighting
The Holiday Tree Lighting celebration is made possible by the Anchorage Downtown Partnership Ltd. It's a family friendly event that includes hot chocolate, cookies, and the indispensable Kris Kringle and his merry band of reindeer. Guests can mingle with one another, meet up with friends, or just take a break after all the planning and hard work of Thanksgiving. As the tree lighting commences, attendees will have a chance to experience the first of many wonders the season will bring.
When: November 30, 5 p.m. - 7:30 p.m.
Where: Town Square Park, 544 W 5th Ave, Anchorage, AK
Cost: Free
Alaskan Christmas Bazaar
The Alaskan Christmas Bazaar has more than 100 vendor booths for shoppers to peruse. This is a fantastic opportunity to buy handmade items that shoppers and loved ones will cherish for many years to come. Rather than standing in line for hours at the mall for another mass-produced item, the Christmas Bazaar will feature one-of-a-kind treasures to make the holidays come alive. Come without an agenda and leave with a shopping bag full of treats.
When: November 9, 10 a.m. - 5 p.m.
Where: Anchorage City Church, 1301 W 100th Ave, Anchorage, AK
Cost: Free
Holiday Food and Gift Festival
The Holiday Food and Gift Festival is entirely sold out for vendor space and promises to be an action-packed weekend for both artists and shoppers alike. There will be a wide variety of local and imported crafts, foods, furs, and gifts. As Anchorage prepares for the winter, this can be exactly the excursion that locals need to stay well-stocked with unique treats throughout the next few months. It's also a good way to learn more about the trends of everything from pickling to bath products to jewelry.
When: November 2 – 3, Saturday 10 a.m. - 6 p.m. and Sunday 11 a.m. - 5 p.m.
Where: Dena'ina Center, 600 W 7th Ave, Anchorage, AK
Cost: Free
No Man's Land Film Festival
The BLM Campbell Creek Science Center brings guests a female-friendly film festival they'll never forget with the No Man's Land Film Festival. These short films show just how adventurous women can be and each one was made to inspire viewers to plan their next big outing. Alaska is a wild and wonderful state with so much to do, and there's no better time to experience it than the present.
Come see athletes, business owners, and organizers discuss just how many ways there are to get out and discover more. There will be a short discussion with a distinguished female panel followed by 1.5 hours of film. After that, audience members will have a chance to share their future adventures with fellow guests.
When: November 13, 6 p.m. - 9 p.m.
Where: Campbell Creek Science Center, 5600 Science Center Dr, Anchorage, AK
Cost: Free
Cowboy Ball
The Cowboy Ball features food, dancing, and the Ken Peltier Band, all for the sake of a good cause. The proceeds go toward Equine Assisted Therapy Alaska (EATA).This charitable organization is designed to improve both the mental and emotional health of children and adults with a wide variety of disabilities. The more the people in the program learn more about horsemanship, the more confident they become in all areas of their life. At this event, guests will have a chance to celebrate their mission through a night of fun.
When: November 9, 6 p.m. - 9 p.m.
Where: Mariott Anchorage, 820 West 7th Avenue, Anchorage, AK
Cost: $150
No matter what the people of Anchorage want to do in November, there is a wide variety of events for everyone. Each event is designed to give people fun reasons to get out of the house, connect with others, and experience the city in a different way.