Are you a Retired Baby Boomer Relocating to Anchorage?
Posted by Ryan Tollefsen on Friday, October 23, 2015 at 10:01 AM
By Ryan Tollefsen / October 23, 2015
Comment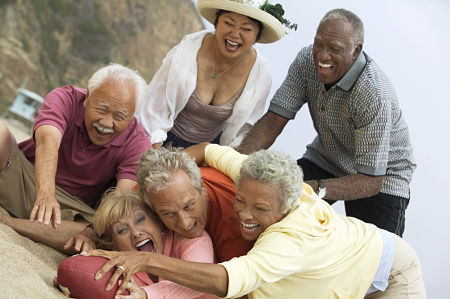 According to an article by The Street, fewer and fewer retirees are interested in living in a traditional 55 and older community. As a matter of fact, a survey by Better Homes and Gardens Real Estate showed that over half of baby boomers plan on moving to a new location once they retire. And for a variety of different reasons, Anchorage appeals to many baby boomers.
As a result more and more retirees are choosing to relocate to the Anchorage, Alaska area. And while you probably aren't looking for a "trophy home", you may be looking to upgrade a bit. If so, here are a few things to consider.
Buying a Second Home
If your goal is to buy a vacation home in Anchorage, consider a townhome or a condo. Both are perfect for part time residents. If you are a high tech baby boomer, make sure you purchase a home with a home office. There are quite a few homes in Anchorage that were built with high tech features throughout. If you do your research, and buy in the right community, you will be able to get what you want at the price you want.
The great thing about Anchorage is it has many different choices when it comes to housing. It doesn't matter if you envision your retirement as a time to relax in a secluded location, or a time to live it up in a thriving city; you can find all of that, and everything in between, in Anchorage.
If Anchorage is where you plan to call home in retirement, be sure to speak with a professional real estate agent before you make your move. Get as much information as you can about the area in advance. This way you can make a well informed decision and be confident it is the right move for you.