Attraction Spotlight: The ULU Factory
Posted by Ryan Tollefsen on Monday, May 4, 2015 at 10:33 AM
By Ryan Tollefsen / May 4, 2015
Comment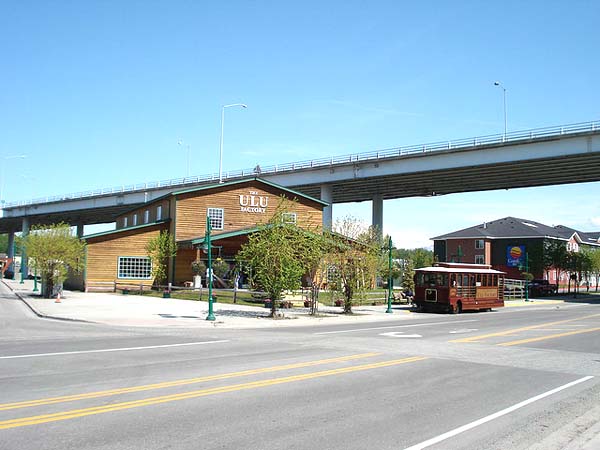 The colorful history of Alaska would not be complete without the ULU. The Eskimos created many practical tools to help with everyday life and many are still in use today. One of the most famous is the ULU knife, which was used at the main cutting tool.
The knife was originally created from a flat, thin rock or from slate. Some were even made from jade and the handles were often made of bone, ivory or wood. The knives were used for skinning seals and many other things in earlier times. It is still traditionally used today, especially when the summer rolls around and salmon are abundant.
The ULU Factory
The ULU Factory has become a landmark in the Anchorage area. They have been creating ULU knives for more than 25 years. The factory started in a one-car garage, but has expanded into a 12,000 square foot manufacturing and retail facility.
They create and sell the largest selection of ULU knives and accessories in the world. If you're looking for the best quality ULU knife, this is the place for you.
How the ULU Knife is Made
Specific steps go into creating a great ULU knife. At the factory, they follow these steps:
First, the factory finds the best American stainless steel possible.
Second, they use 3,000 pound coils to unwind the steel and feed it through the 100 ton punch press. This creates the basic shape of the blade.
Third, they beveled edge is sharpened to a specific angle.
Fourth, the steel is heat-treated to 1,950 degrees.
Fifth, the steel is polished to create a mirror finish.
Sixth, the blade is grinded with a16: stone.
Seventh, the handle is crafted from walnut or birch.
Eight, the handle is treated and finished.
Finally, the final coat of oil is applied and the knife is packages.
What can you do at the ULU Factory?
The ULU factory allows you to watch as the knives are made and you can even take a personal tour. They also offer a free vintage trolley from downtown to the factory during June, July and August. You can even see demonstrations of the knife in use at the factory.
Hours and Location
The ULU Factory is found at 211 West Ship Creek Avenue in Anchorage. The trolley will bring you to the factory from 10am to 7pm every day in June, July and August.