Where Are the Best BBQ Restaurants in Anchorage, AK?
Posted by Ryan Tollefsen on Tuesday, July 28, 2020 at 6:14 AM
By Ryan Tollefsen / July 28, 2020
Comment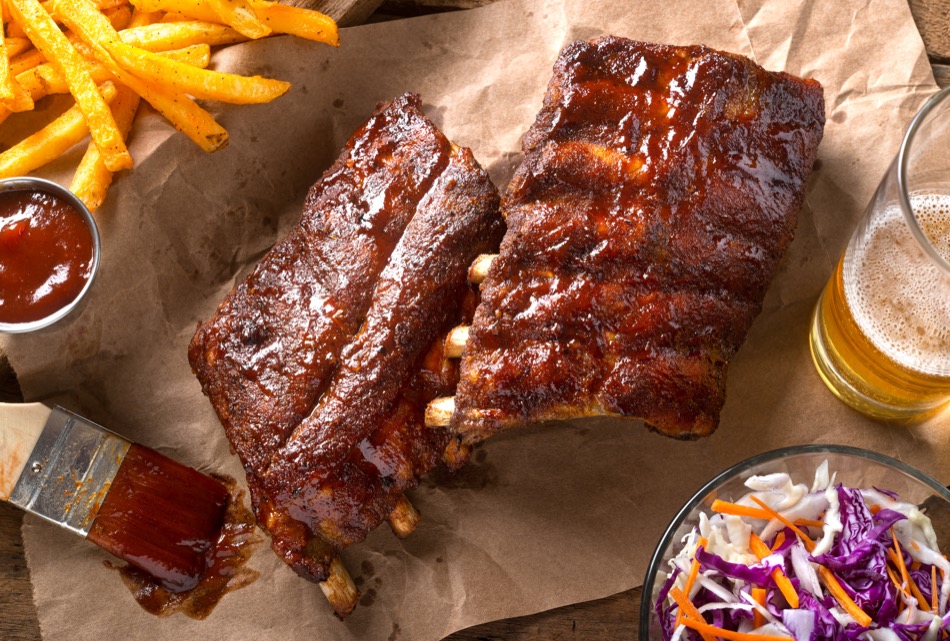 Alaska is home to some of the best BBQ restaurants in the country, with many of those restaurants being situated in the heart of Anchorage.
These are the best BBQ restaurants in Anchorage, AK:
TaTu BBQ
Address: TaTu BBQ, 840 W Fireweed Ln, Anchorage, AK 99503
Since 2006, TaTu BBQ has been serving up delicious Carolina- and Texas-style barbecue food at the American Legion Post 1 in Anchorage. The owner prides himself on serving up the best BBQ food in the city, and he is particularly passionate about serving up great BBQ food to veterans who have served in the military. Those who visit this establishment will get to enjoy a barbecue sandwich made of smokehouse meats that are drizzled in a sweet-and-spicy sauce. This restaurant is open Thursday through Sunday for dinner and is a popular place among locals who want fresh BBQ food for a great price.
Smokehouse BBQ
Address: Smokehouse BBQ, 5500 Debarr Road, Anchorage, AK 99504
Smokehouse BBQ is a quick-service BBQ restaurant in Anchorage that serves up barbecue food to its patrons in two distinct ways. People can either choose to visit The Shack, which is set up like a permanent food truck and serves curbside food to patrons who can enjoy their meals at nearby picnic tables, or they can schedule the Smokehouse BBQ food truck to come cater their special events. Its menu includes turkey legs and reindeer dogs as well as pork sandwiches and brisket sandwiches. It also features original sides such as pineapple coleslaw and sweet baked beans.
Turnagain Arm Pit BBQ
Address: Turnagain Arm Pit BBQ, 3637 Old Seward Hwy, Anchorage, AK 99503
Turnagain Arm Pit BBQ is consistently ranked as one of the best BBQ restaurants in Anchorage. This restaurant prides itself on serving true southern barbecue; the owners are committed to the low-and-slow style of southern barbecue, and they rarely vary from the traditional cooking styles that are used in the south. Patrons at this restaurant can enjoy their barbecue meals in the comfortable, home-like dining room, and they are never disappointed by the delicious sides that can accompany their barbecue meat. Additionally, this restaurant features an array of Alaskan beers that are brewed at Anchorage breweries, which pair perfectly with the restaurant's meals.
Roscoe's Catfish and Barbeque
Address: Roscoe's Catfish and Barbeque, 120 E 6th Ave, Anchorage, AK 99501
For more than 30 years, Roscoe's Catfish and Barbeque has been serving up Anchorage residents and travelers with southern-style meals. This restaurant is known to have the best catfish meals in the region, and it also creates barbecue meals from old family recipes. The restaurant owner strives to provide his customers at the restaurant with the same delicious food that his own mother used to make. Located in downtown Anchorage, this restaurant is the perfect place for people to go if they are searching for southern hospitality in Alaska.
Pete's Barbecue
Address: Pete's Barbecue, 12349 Old Glenn Hwy, Eagle River, AK 99577
Not far from Anchorage in Eagle River is Pete's Barbecue, which features a simple menu largely comprised of sandwiches. Not only does it have the traditional barbecue pork or beef sandwich, but it also offers fried chicken sandwiches, fish sandwiches and specialty burgers. It also has a variety of side dishes on its menu, such as jalapeño poppers, fried mushrooms and potato salad.
All the best BBQ restaurants in Anchorage serve up heaping piles of barbecue meat as well as generous portions of savory side dishes. No matter which restaurant a traveler or local resident chooses, they will be greeted with a delicious meal that fills their belly.