The 4 Best Art Galleries in Anchorage, AK
Posted by Ryan Tollefsen on Tuesday, August 25, 2020 at 8:28 AM
By Ryan Tollefsen / August 25, 2020
Comment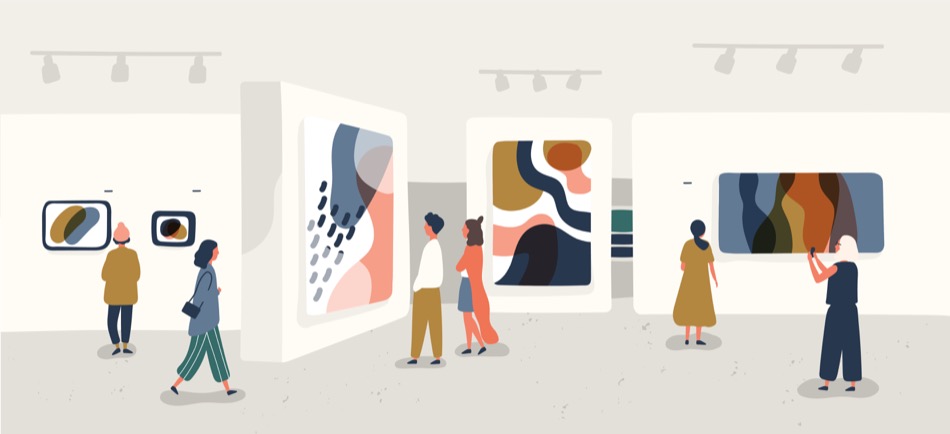 Whether you're looking to buy art for your home or you just want to look at something beautiful, there is no shortage of beautiful art galleries to visit. Many of the galleries here in Anchorage, AK prioritize art that is true to Alaska, from paintings of the landscape to carvings made by Alaska natives, so you'll find something truly Alaskan no matter where you go. But where are the best art galleries across Anchorage?
International Gallery of Contemporary Art
Address: International Gallery of Contemporary Art, 427 D Street, Anchorage, AK 99501
The International Gallery of Contemporary Art promotes art of all mediums while encouraging its visitors to engage with different mediums as well. The exhibitions held at the museum change monthly and feature artists from all over Alaska and beyond, so there is always new and evocative art to see. The museum also features four studios available for artists to rent on a monthly basis, and the artists may choose for their studio to be open for public viewing. Additionally, this gallery hosts a variety of community-focused events throughout the year, from talks with various artists to life-drawing sessions and more.
Aurora Fine Art
Address: Aurora Fine Art, 737 W 5th Ave Suite E, Anchorage, AK 99501
From its inception, Aurora Fine Art has been a gallery to showcase the beauty local artists create. For decades, this gallery has specialized in the diversity of the artists from Anchorage and all over Alaska: internationally recognized artists such as Gail Niebrugge, as well as a particular focus on art from Alaska native artists like Susie Silook and the multiple artists in the Tepton family. From glass work and paintings to masks ivory carvings, Aurora features traditional and modern art that conveys the Alaskan spirit of adventure and beauty in as many ways as possible.
The Antique Gallery
Address: The Antique Gallery, 1001 W 4th Ave Suite B, Anchorage, AK 99501
The Antique Gallery features a wide array of contemporary and antique art pieces of all kinds. They proudly feature and care for antiques such as jewelry, coins, and pottery, as well as more unusual items, like knives and nuggets of Alaskan gold. In addition to their impressive collection of antiques, they also feature the works of artists like Carl Abken and Ted Lambert who call or had called Alaska their home. Also of note is the work of Nick Evan and other modern Alaska native artists, whose works are featured in The Antique Gallery as part of the largest collection of Alaska native crafts in Anchorage.
Stephan Fine Arts Gallery
Address: Hotel Captain Hook, 939 W 5th Ave D, Anchorage, AK 99501
A family-owned gallery, Stephan Fine Arts offers a collection geared toward local interests. It started as one family's art collection on display for Anchorage to enjoy, and that same family shares their love of art with the public to this day. Paintings by all sorts of local talent are on display, including names like Andy Hehnlin, David Rosenthal, and Sandra Pullins. Landscapes, animals, and even abstract scenes make the gallery a real feast of color. This gallery also features frequent "Meet The Artists" shows, where visitors can meet and speak with a couple of the artists whose work is on display.
Pay a visit to any of the diverse galleries on this list today, and find some of the best art you can find in Anchorage. You may even find the perfect new art piece for your home.