The 4 Best Flea Markets in Anchorage, AK
Posted by Ryan Tollefsen on Tuesday, August 18, 2020 at 7:01 AM
By Ryan Tollefsen / August 18, 2020
Comment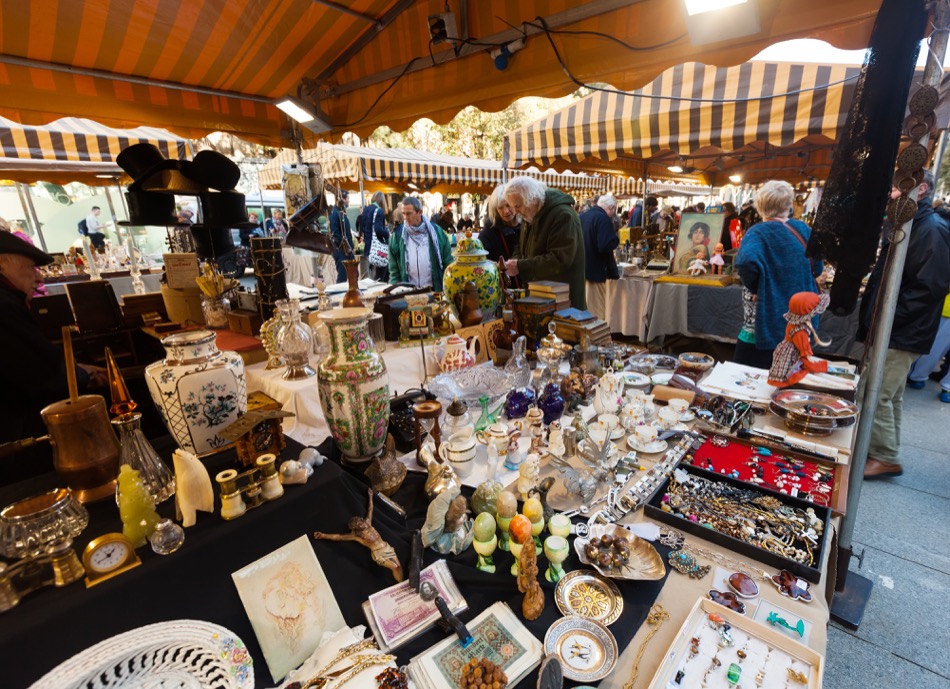 What's the best way to support local businesses and get something nice for yourself in return? In Anchorage, the best way to do that is by coming to the markets held around the city throughout the year. But where are the best flea markets held around Anchorage, AK?
Anchorage Market
Address: Anchorage Market, 225 E St, Anchorage, AK 99501
Hours of operation: every Saturday and Sunday from mid-May to mid-September; Saturdays, 10:00 a.m. to 6:00 p.m., and Sundays, 10:00 a.m. to 5:00 p.m.
The Anchorage Market is quintessentially Anchorage, and it has everything you might be looking for. Locals and visitors alike come to the market in the city's downtown to peruse the goods being offered, from souvenirs of travel to creature comforts. The Eat Local section of the market offers locally grown and made food; the Kids' Market offers activities for young visitors as well as goods made by young hands; there are tents for non-profit organizations asking for donations; and much more.
The Center Market
Address: Midtown Mall, 600 E Northern Lights Blvd, Anchorage, AK 99503
Hours of operation: year-round; Wednesdays and Fridays from 10:00 a.m. to 6:00 p.m., and Saturdays from 10:00 a.m. to 4:00 p.m.
As the only year-round farmer's market in Anchorage, The Center Market provides for its community. The vendors at this market seek to bring its shoppers the best food from a variety of sources. Enjoy farm-fresh tomatoes, cauliflower, kale, and other vegetables as well as other farm goods like honey, herbs, and a variety of meats. The Center Market also offers goods from vendors that aren't farmers, such as confectionaries, salad dressing makers, bakeries, and brewers. Come by anytime throughout the year to see what's in store for you.
Duane's Antique Market
Address: Duane's Antique Market, 1233 E 76th Ave, Anchorage, AK 99518
Hours of operation: year-round; Tuesday to Saturday, 9:00 a.m. to 6:00 p.m.
The largest and oldest antique store in all of Alaska, Duane's Antique Market is a sight to behold. This store offers antiques from all over the world, with stock such as furniture, jewelry, books, and other conversation pieces. New stock arrives in the store weekly, sourced both from outside American borders and from within Alaska itself. The owner of the market also restores antiques that have fallen into disrepair, and he takes great pride in his work. The market will soon be opening an online store as well, so be sure to check them out.
O'Malley Castle Market
Address: O'Malley Castle Market, 1520 O'Malley Rd, Anchorage, AK 99507
Hours of operation: every second and third weekend of the month; Saturdays from 10:00 a.m. to 4:00 p.m., and Sundays from 11:00 a.m. to 4:00 p.m.
The O'Malley Castle Market is a beautiful arts and crafts emporium full of handmade goods. Located in O'Malley Castle, this market offers free parking for everyone to come inside and see what they have to offer. Vendors sell a variety of goods, from jewelry and artwork to cosmetics and baked goods, and so much more! Every item sold at this market is unique and made by hand from local artists and creative businesses. Activities for all ages are also held at the market, including scavenger hunts and bingo games.
Anchorage is a beautiful and diverse city, and the goods offered at its markets are even more so. Check out what's being sold at the market nearest to you today!