Where Are the Best Breakfast Spots in Anchorage, AK?
Posted by Ryan Tollefsen on Tuesday, June 9, 2020 at 5:51 AM
By Ryan Tollefsen / June 9, 2020
Comment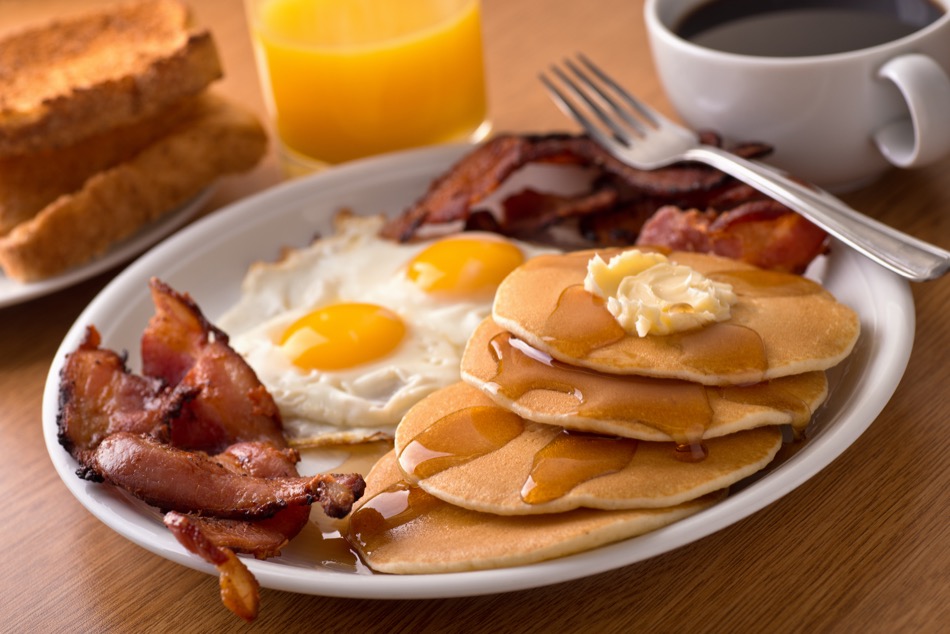 Whether a traveler is preparing for a marathon day in the Land of the Midnight Sun or a local resident wants to brave the elements, breakfast is essential in Anchorage. Fortunately, there are many restaurants to choose from that offer an extensive menu of delicious and nutritious breakfast meals.
These are the best breakfast spots in Anchorage, AK:
Gwennie's Old Alaska Restaurant
Address: Gwennie's Old Alaska Restaurant, 4333 Spenard Rd, Anchorage, AK 99517
Gwennie's Old Alaska Restaurant has been a long-time favorite of both Anchorage residents and those who are visiting the city. This restaurant has become a well-known city landmark and has been serving up the best breakfast meals for more than 30 years. The restaurant opens at 6 a.m. during the week and at 8 a.m. on the weekends, ensuring that everyone can get a fresh meal when they need it. Breakfast is served at any time of the day, and some of its most popular menu items include Belgian waffles, biscuits and gravy, and omelettes.
Snow City Café
Address: Snow City Café, 1034 W 4th Ave, Anchorage, AK 99501
Snow City Café has been serving up breakfast to Anchorage natives and travelers since 1998. For years, it has been voted as one of the best breakfast joints in the city, largely because it serves meals that are cooked to order and made from scratch. In addition to traditional breakfast and brunch menu selections, Snow City Café has an extensive vegan menu and a lengthy gluten-free menu. From simple old-fashioned oatmeal to its innovative green eggs and ham dish, there is something for everyone at this breakfast place.
The Hotel Captain Cook
Address: The Hotel Captain Cook, 939 W 5th Ave, Anchorage, AK 99501
The Hotel Captain Cook is a popular downtown hotel that welcomes visitors from across the globe, but even the locals like to head to this hotel for breakfast. There are two restaurants in the hotel that serve breakfast; The Pantry is a quaint dining area that serves classic breakfast meals to guests and patrons who need to start their day on the right note, and The Cubby is a casual restaurant that serves up specialty coffee drinks and quick breakfast items that are perfect for anyone who needs to fuel up while on the go.
The Red Chair Café
Address: The Red Chair Café, 337 E 4th Ave, Anchorage, AK 99501
Those who are searching for a breakfast place with a cultural flair will enjoy having their first meal of the day at The Red Chair Café. This locally owned restaurant is situated in the heart of downtown Anchorage, and it only serves breakfast and lunch meals. Its menu items are more unique and eclectic than other breakfast spots in the city, making this a favorite among people who want an extra dose of flavor with their morning meal. For instance, some items on the menu include Orange and Almond Crusted Baked French Toast and stuffed Fire-Roasted Poblano Pepper.
Middle Way Café
Address: Middle Way Café, 1200 W Northern Lights Blvd, Anchorage, AK 99503
Middle Way Café is a breakfast restaurant in Anchorage that has been taking an unconventional approach to dining in the city since 1994. This restaurant features a menu created from organic and locally sourced ingredients. The menu changes frequently based on what seasonal ingredients are available, but diners can count on having gluten-free and vegan menu selections at all times. In addition to a delicious breakfast menu, this restaurant features a spacious dining room that is filled with local art. It offers a glimpse into the authentic Anchorage experience.
As the old saying goes, breakfast is the most important meal of the day. That is particularly true in Anchorage, where residents and visitors alike need to fuel up for a day filled with adventure and fun as they explore the Last Frontier.