Buying a Home in Southcentral? Heed these 3 Warnings
Posted by Ryan Tollefsen on Thursday, June 9, 2016 at 5:36 AM
By Ryan Tollefsen / June 9, 2016
Comment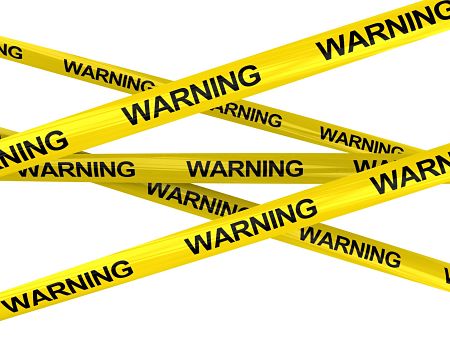 Imagine that you're scheduled for surgery in the morning and, since nobody told you not to eat anything the night before (they just assumed you knew not to), you gorge on an amazing Italian dinner at Campobello's. The next morning, as you slip away under a blanket of anesthesia, you don't even think to let them know about the gluttony of the previous evening.
Assumptions can be deadly, whether literally or to the pocketbook. Most real estate agents, especially the inexperienced, assume that their clients know what they need to know going into a transaction. Sadly, most real estate consumers are left to fend for themselves when it comes to the learning curve.
Do yourself a favor and read on to learn about some of the most common things that too many Southcentral homebuyers haven't been warned about.
1. Don't be disappointed - get pre-approved
A recent study commissioned by Discover Financial services finds that 71 percent of homebuyers who were just beginning the process were already looking at homes. Only 22 percent of those surveyed had met with a lender.
Any real estate agent worth his or her salt will counsel the buying client to see the lender before looking at homes, and tell them why this is so important.
How will you know in which price range to search if you haven't a clue about how much the bank will lend you for a home? Looking at homes at this point is tantamount to a leap in the dark. What will happen if you fall in love with a home that later turns out to be priced out of your range? No home you look at after that will compare and disappointment will rule your house hunt.
The other reason to see a lender first is that most homeowners will not entertain an offer from a buyer that is submitted without proof of loan approval.
2. Become familiar with the home loan process
Do you know the difference between the earnest money deposit and the down payment? Don't feel bad, many first-time buyers don't. The earnest money deposit is an amount of money (typically 1 to 2 percent of the sales price) that the buyer gives to the seller to prove that he or she is acting in good faith.
The down payment is a lender requirement and it is a percentage of the loan amount. These percentages vary, according to the lender and the type of loan. According to the study mentioned earlier, only 41 percent of respondents knew how much of a down payment they would need to purchase a home.
In essence, they'd begun shopping for something with no knowledge of how much they could spend. Do you do that at the supermarket?
The mortgage process is completely foreign to millions of Americans and it's a pity they aren't counselled properly on it as they set about making such a huge investment. One aspect of the loan process that derails many homebuyers is the "soft" credit pull within a week of closing on the purchase.
It's called "soft," because it doesn't affect the borrower's credit. It is done merely to assure the lender that all aspects of the borrower's financial picture are the same at closing as they were at opening.
So, we'll fill you in. Making large purchases on credit, switching jobs or a credit report that shows new inquiries (such as when you apply for credit) can bring the loan to a screeching halt. Keep this in mind as you go through the purchase process ? make no changes to your financial situation.
3. Wish upon a list
Now this is where the fun starts. Here you'll finally get to decide exactly what you'll look for in your new Southcentral home, based on the knowledge of what you can afford.
The best wish list is based not on your dreams, but on your nightmares. Figure out what you despise about your current living conditions. These items, or the opposite of them, are good indications of what you truly want in your next Southcentral home.
All real estate agents should be having the right conversations with their clients at the outset. Not only do we find that they ease our clients' concerns, but they pave the way to a much smoother transaction. That's good for everyone concerned.
Next week we'll take a look at part 2.