Buying a house in Southcentral? Heed these warnings (part II)
Posted by Ryan Tollefsen on Thursday, June 16, 2016 at 7:57 AM
By Ryan Tollefsen / June 16, 2016
Comment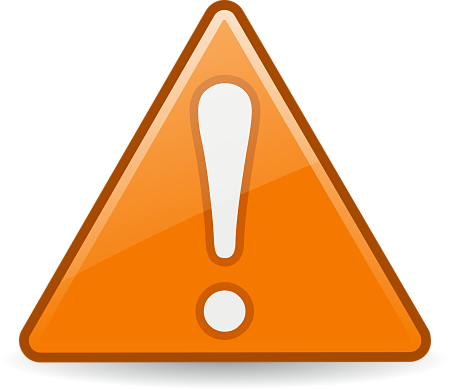 Last week we took a look at some of the most common problems we see among local homebuyers. Today we wrap up the series with four additional tips for buying a home in Southcentral.
Vision
We've worked with many buyers who just can't look beyond the cosmetics ? you know, dated wallpaper, stained or ripped carpets and even something as simple as laundry piled on the sofa. Before you enter even one door, realize that what's behind it may not necessarily be what you'll be living with for the rest of the time you own the home.
On the other hand, what you see may not necessarily be the reality of what living in the home will be like either. Staging homes is a common marketing tool and adds elements to the home that will be removed by the time you move in. Look beyond the attractive staging to the "bones" of the home.
The HOA documents
If you're purchasing a home in a managed community in Southcentral you'll be provided with a packet of homeowners association documents. These include meeting minutes, the budget, the rules and more. It represents at least a week's worth of boring reading for people that aren't prepared or qualified to read the legal jargon. We warned you about this last month.
Avoid the urge to skim the paperwork; what's in it will determine your future enjoyment of your new home. If you don't have the time or the inclination to read the documents, hire an attorney to do it for you and then to explain everything to you in plain English.
Make your offer in accordance with current market conditions
Most of us know that guy or gal that feels he or she has to bargain over just about any item purchased. The same holds true in real estate. Just as you wouldn't haggle with a REI sales clerk over those $1,300 high-performance ski boots, you should never try to bargain down the sales price of a home in a seller's market. You won't win the battle with other buyers if you haggle over contingencies and concessions either.
Not understanding the current Southcentral market can not only lead you to missing out on the home you really want, but it can cost you money as well. In a buyer's market, for instance, no matter how badly you want a particular house, you're in the driver's seat and you need to slow down to avoid giving money away.
Inspect the home inspection report
The home inspector's job is to point out problems (both small and large) that he or she observes while inspecting the home. Many inspectors will take lots of pictures which are subsequently enlarged to show the details of the findings. Sometimes the photos are downright humongous, so that even tiny problems appear massive.
Don't freak out over something that may not be as bad as it looks in the photos. Understand as well that many larger problems may be dealt with through further negotiations with the seller.