Celebrate July, Alaska Style
Posted by Ryan Tollefsen on Tuesday, July 5, 2016 at 4:30 AM
By Ryan Tollefsen / July 5, 2016
Comment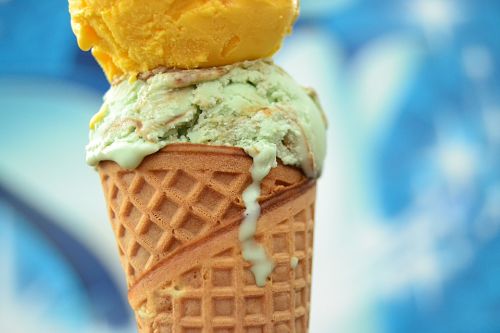 In the year 1776, on July 4, the thirteen colonies formally claimed independence from England, via a Declaration of Independence, drafted two days earlier. We were in the midst of the Revolutionary War at the time and folks' complaints included being unfairly taxed and that their grievances were ignored. Then, there were the religious and economic issues of the day.
From the Boston Massacre in 1770 to the Boston Tea Party in 1773, with King George, in 1774, giving away large grants of land to Quebec (land the colonists considered theirs), to the battles of Lexington and Concorde, this period of American history shows a young country feeling its oats.
So, sure, say the word "July" to an American, and the seminal event of 239 years ago still comes into sharp focus: Independence Day.
Thanks to our friends at Mental Floss, however, we've found some additional, little-known holidays to celebrate in July.
National Ice Cream Month
Ronald Reagan is known for many things, but being the man to declare July "National Ice Cream Month" is typically not among them. The third Sunday in July is "National Ice Cream Day," however and the members of Keller Williams' Unity Home Group feel that this day should get far more attention than it does. Making it a tradition to consume nothing but ice cream ? especially from Gelato Kudrino or Moose A'la Mode? for your three squares on this day would be a good start, don't you think?
World UFO Day
If you're a bona-fide UFO believer you may want to schedule your summer vacay to coincide with World UFO Day. How about Las Vegas? Several companies offer tours down the Extraterrestrial Highway with stops at a number of locations beloved by UFO enthusiasts. Although you can't get too close to the Nevada Test Site and Area 51, some companies will deliver you as close as you can get, while military guards watch from a distance.
Teddy Bear Picnic Day
Although we'd never heard of it before, it struck us that this would be a great excuse for a little father-daughter or mother-daughter bonding. This year Teddy Bear Picnic Day (July 10 every year) falls on a Friday so you'll need to either take the day off, take a long lunch or make it a picnic dinner.
Pick up some sandwiches at Brown Bag Sandwich Company or Tinker's Rainforest Deli, toss them into the picnic basket, grab the kid and some of her Teddy bears and head out to Point Woronzof, Lyn Ary Park or Eagle River Nature Center.
Pig-Out Month
July is also National Blueberry Month and National Hot Dog Month. Within the month, you can celebrate Sidewalk Egg Frying Day, National Fried Chicken Day, Chocolate Day, National Strawberry Sundae Day, National Sugar Cookie Day and days to celebrate and enjoy pecan pie, tapioca pudding, fresh spinach, peach ice cream, raspberry cake, lollipops and cheesecake. Or, you can skip all of the above and take part in National Junk Food Day on July 21st.