Best Coffee Shops in Anchorage, AK
Posted by Ryan Tollefsen on Tuesday, October 15, 2019 at 7:31 AM
By Ryan Tollefsen / October 15, 2019
Comment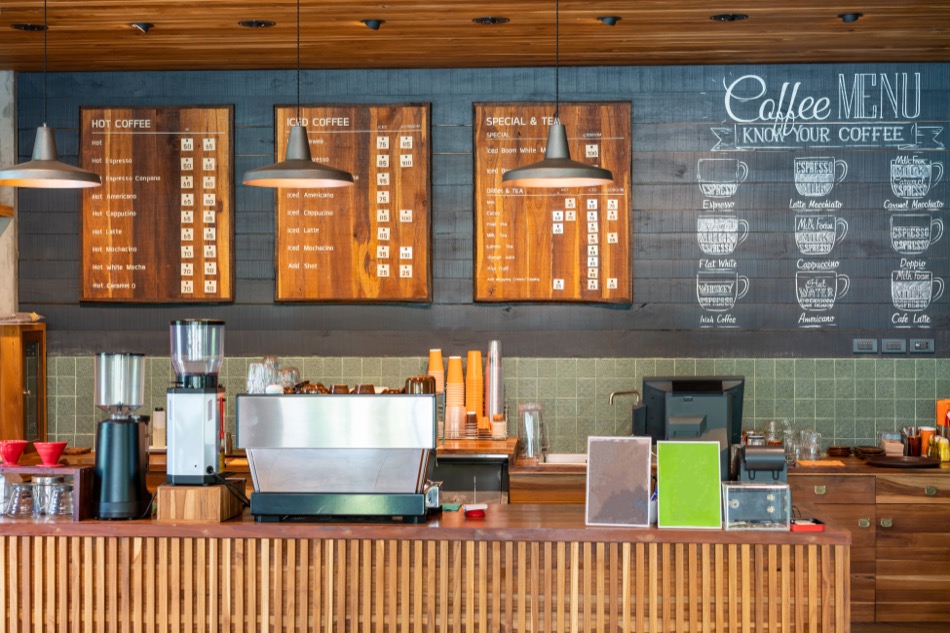 When the weather takes a turn for the worse, sometimes there's nothing better than a soothing cup of coffee. Not only does the caffeine give visitors the energy to chase the gray away, but it's also a great place to head for a sense of community and togetherness. Those looking for the best possible brew may want to check out the following hot spots in Anchorage, which have managed to earn the respect and devotion of plenty of locals.
Kaladi Brothers Coffee
The staff members at Kaladi Brothers Coffee are passionate about brewing a truly incredible cup of joe, but the mission of the coffee shop is a little larger than that. This coffee shop wants to be the catalyst for its neighbors to offer support, share new ideas, and form stronger relationships. This local business is extremely involved in local events, bringing its coffee truck to everything from conventions to galas. They also have a coffee academy where they teach baristas from all over the state how to serve better drinks with a smile.
Address: 6921 Brayton Dr #5601, Anchorage, AK 99507
Midnight Sun Cafe
In downtown Anchorage, visitors can head to the Midnight Sun Cafe for a cup of coffee with a side of lunch. This place has great sandwiches, soups, and snacks, plus gluten-free and vegan options. This cafe was started by a dynamic husband and wife team in 2007, steadily building over the years to become a true local favorite. Diners can rest easy knowing that their coffee was fairly traded and grown from beans on an organic plantation. Its owners are volunteers for many of the charitable events in the community, and they've also donated to numerous local causes.
Address: 245 W 5th Ave #106, Anchorage, AK 99501
Dark Horse
Dark Horse is a charming cafe with a lot of attitude. People who come here tend to kick up their feet and stay awhile, especially when they see just how inviting the interior is. Dark Horse is known for its oatmeal, coffee, and paninis. The family-owned business has been at the same location for 10 years, and they've had a front-row seat to all the changes in the community. Those who keep coming back will get to know each member of their family and their little quirks and be treated to quality ingredients and responsible sourcing.
Address: 646 F St, Anchorage, AK 99501
Side Street Espresso
Side Street Espresso in downtown is beloved for its quaint vibes and kitschy decorations. Not only are the drinks and menu items hand-crafted with a lot of love, but this eclectic coffee shop also supports local artists through its monthly art exhibits. Like many of the choices on this list, its owners invite their patrons to unwind and connect over their favorite menu items. And for those who may need a minute or two before warming up to chatting, there are also plenty of books to keep visitors company until they're ready.
Address: 412 G St, Anchorage, AK 99501
SteamDot
There are a few ways that SteamDot coffee manages to stand out from the other choices on this list:
Slow Bar: This is the only place in Alaska where patrons can experience a Slow Bar. With a Slow Bar, a barista will slow down the process of taking an order and making a cup of coffee. It's a great way to connect with locals in the city while learning more about how each cup of coffee is prepared.
Dynamic events: No matter when people stop into SteamDot, there's always something going on. If the staff isn't making artisanal cups of coffee, they're experimenting with new varieties and batches in their cupping room.
Featured Coffee: Patrons will be treated to new menu items when stopping in, and one of those items will be the shop's featured coffee. The staff invites everyone to compare and contrast coffee made with different beans from around the world.
Address: 10950 O'Malley Centre Dr, Anchorage, AK 99515
Coffee may not change the world, but the baristas and patrons just might. When people are hankering for a good brew, why not skip the Starbucks and go for something a little more local? These locally owned operations will be happy to help.