What to Expect from Driving Times in Alaska
Posted by Ryan Tollefsen on Tuesday, January 21, 2020 at 7:55 AM
By Ryan Tollefsen / January 21, 2020
Comment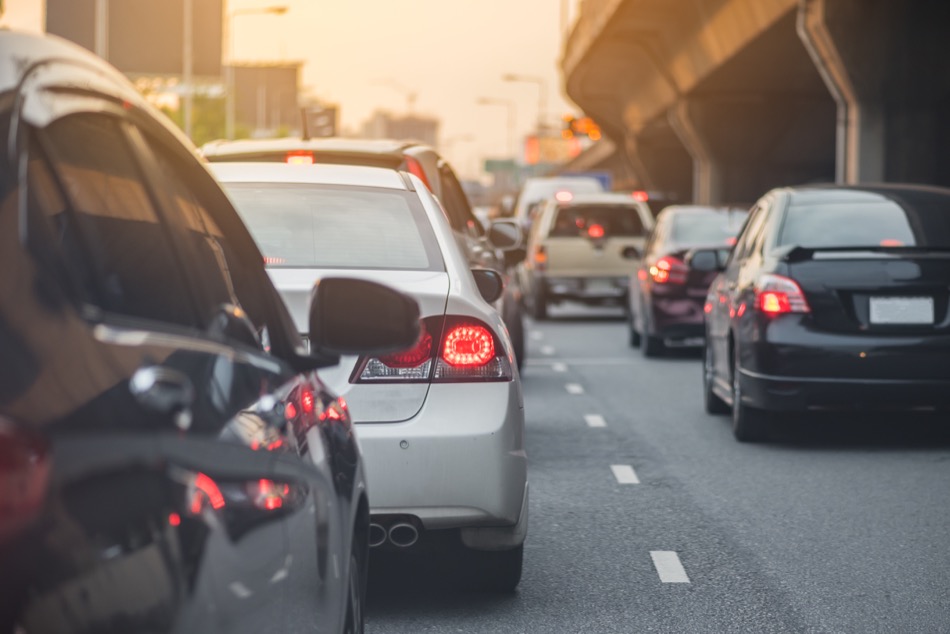 Gorgeous landscapes and the promise of fun outdoor activities are constantly bringing new people to live in Anchorage, Alaska. As the population increases, however, so do commute times, causing roads to become evermore congested with traffic. To select a place to live, it is important to explore just how long the daily commute can take. In an effort to help everyone explore this topic in detail, here's a rundown of the current commute times in Alaska.
Preferred Transportation Options
Although Anchorage is a relatively dense cityscape, the surrounding area is mostly rural stretches of land with just single roads connecting them. This tends to allow the major thoroughfares to get rather congested at peak commute times. It also keeps officials in the area from establishing dedicated public transportation routes out of the main city area.
For that reason, more than 78 percent of people commute alone in their personal vehicle while 11 percent carpool with others. Only 1.7 percent take mass transit, as there are minimal convenient bus lines to consider. Biking is only accessible to those who live within the cityscape or just along the outskirts. As a result, only about 1 percent of commuters ride their bike to and from work every day.
Average Commute Times
Commute times in Anchorage, Alaska, vary considerably depending on which direction people are traveling. In the morning, it is much faster to commute from Anchorage to the surrounding areas than the opposite direction. Afternoon commutes, on the other hand, experience the heaviest flow of traffic going away from the main cityscape. This happens because most people live along the outskirts and travel to the city to work.
On average, commutes take about 19 minutes to complete each way, leaving people in their personal vehicles or carpool arrangement for about 40 minutes a day. In comparison, the average across the rest of the United States is about 26 minutes each way.
The local bus lines run across the cityscape, but they do not to take people toward their homes on the outskirts of town. The schedule recently changed to accommodate the growing influx of commuters, running every 30 minutes at many stops. People can usually make it to their destination within the city in about a half hour as a result of this change.
Since there are not many dedicated bike lanes, commuting by bicycle can prove a bit time-consuming. Despite this, the popularity of this commute option has been growing by leaps and bounds in the last few decades. In fact, since 1990, the number of people commuting by bike has grown by 150 percent. For some, their trip only takes a few minutes, while others pedal hard for up to 30 minutes to get to and from work.
Future Improvements in the Work
Officials have their eye on efficiency with many improvement plans in the works for the coming years. In an effort to make Anchorage commute times shorter for all their residents, bus lines are expanding their service ranges and putting more buses on each route. This has recently reduced the pickup delay between bus stops from 60 minutes to just 30 minutes.
They are also establishing helpful ride share programs, which use 13-passenger vans to shuttle people around. Unlike the bus lines, these vans take people well out of the cityscape, transporting riders to and from their homes and places of work.
When fully loaded, each of these vans can reduce traffic by up to 13 personal vehicles and reduce strain on local bus lines. Commuters can focus their attention on their work or low-key hobbies rather than driving, helping them arrive at their destination well-rested and ready to perform at their best.
As Anchorage, Alaska, grows more popular each year, officials have to continually make changes to keep commute times favorable for all. Through their efforts, they can ensure no one has to spend more than an hour in their cars going to and from work, as is the norm in many other major cities.