Where Are the Best Farmers Markets in Anchorage, AK?
Posted by Ryan Tollefsen on Tuesday, May 26, 2020 at 5:28 AM
By Ryan Tollefsen / May 26, 2020
Comment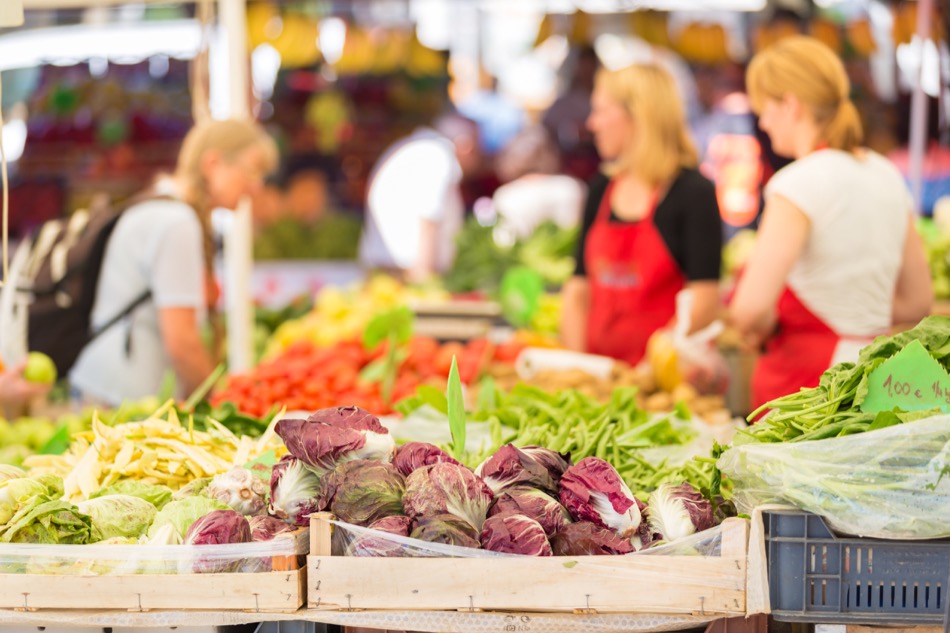 Anchorage is a community hub for much of the state of Alaska, with many of the amenities and necessary services being located in this metropolitan area. In addition to hosting hospitals, retail outlets, restaurants and more, this city also is home to some of the best farmers markets in the state.
Anchorage residents and visitors who are searching for fresh produce and handmade goods will love visiting these farmers markets in the city:
Anchorage Farmers Market
Address: Anchorage Farmers Market, 1420 Cordova St, Anchorage, AK 99501
The Anchorage Farmers Market is a seasonal market that opens from early May until the middle of October each year. The market takes place from 9 a.m. to 2 p.m. on Saturdays, and it features a variety of local vendors who sell fresh produce, homemade baked goods and artisan products. Each year, the vendors at the market vary, and the 2020 market anticipates 16 local vendors will be participating. The market is proud to feature produce that is grown in Alaska, and its central location in downtown Anchorage makes it easy for anyone to access.
The Center Market
Address: Midtown Mall, 600 E Northern Lights Blvd, Anchorage, AK 99503
The Center Market is the only year-round farmers market in Anchorage. It is able to operate throughout the entire year because it is located in an indoor facility. The market operates from 10 a.m. to 6 p.m. on Wednesdays and Fridays, and from 10 a.m. to 4 p.m. on Saturdays. There are more than 10 different vendors who offer their goods at the market, allowing visitors to purchase fresh produce, baked goods, meat and handcrafted soda. This market is proud to offer the local community the best food for their meals throughout the entire year.
South Anchorage Farmers Market
Address: South Anchorage Farmers Market, 11111 O'Malley Centre Dr, Anchorage, AK 99515
The South Anchorage Farmers Market is one of the largest seasonal farmers markets in Anchorage. More than 30 vendors sell their fresh produce, homegrown herbs, flowers, artisan crafts and fresh baked goods at this market, which takes place weekly on Saturdays and Wednesdays from early May until early October. In addition to hosting a wide variety of vendors each week, there is always live music playing at the market. This market has truly become a neighborhood hub, and is a favorite place for Anchorage locals to gather.
Spenard Farmers Market
Address: Spenard Farmers Market, 2555 Spenard Rd, Anchorage, AK 99503
Spenard Farmers Market is another local farmers market that residents in Anchorage can frequent. This market is a community-based, volunteer-run market that is located just outside the city limits of Anchorage. It is a seasonal market that is open from 9 a.m. to 2 p.m. on Saturdays during the late spring, summer and early fall seasons. This market features a variety of products, including fresh produce grown in Alaska, fresh caught seafood, prepared food and fresh baked goods. It was founded in 2010, making it one of the newest additions to the Anchorage farmers market scene. However, it has quickly become a favorite among locals and visitors alike.
Muldoon Farmers Market
Address: Muldoon Farmers Market, 7243 Old Harbor Ave, Anchorage, AK 99504
Muldoon Farmers Market is a smaller farmers market that operates on the east side of Anchorage. This community-run, non-profit farmers market is open from late June until early September each year. Visitors can attend the market from 9:30 a.m. to 2:30 p.m. on Saturdays. This intimate market is particularly enjoyable because it is located in an Anchorage park. The peaceful setting and minimal number of vendors makes it a quiet spot for a Saturday shopping trip. The vendors at this market specialize in Alaska produce and seafood, as well as fresh baked goods.
Most of the farmers markets in Anchorage are seasonal, but local residents love to get their fresh produce and artisan goods from their favorite vendors during the summer months.