Five Great Ways to Add Curb Appeal to Your Home
Posted by Ryan Tollefsen on Tuesday, June 16, 2015 at 8:53 AM
By Ryan Tollefsen / June 16, 2015
Comment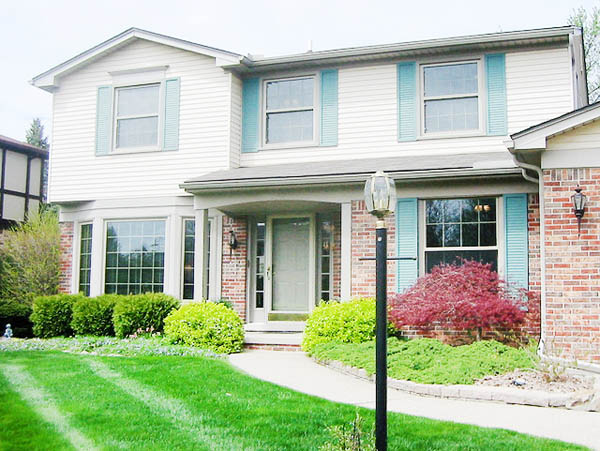 When you want your home to stand out amongst the crowd, a great way to do this is to upgrade your curb appeal. How do you add curb appeal to your home exactly? By cleaning up the exterior, maintaining the yard, and freshening it up, you can really improve your home's curb appeal. Why do people care if the exterior looks good when they only care about the look of the part that's mostly used; the interior?
Most of the time when people want to improve their home's curb appeal is because they are considering selling their home and want to stand out among the heavy competition. When you need your nice house to stand out amongst other nice houses, you need to find a way to make it outshine the others and offer something theirs don't. Here are five tips to add curb appeal to your home.
Clean it Up
Along with collecting trash around the house or cleaning up any debris, it's a good time to look at the home itself. Could it use a wash? Consider power washing and cleaning the outside of the home so that it can shine again. It'll make the home look newer too.
After you've done any yard work or cleaned up the garage, make sure extra debris or garbage is collected and disposed of. Do you have clutter outside that just sort of lives in that spot on the side of the house? Clean it up because it's making your house look dirtier and messier than it is.
Landscape
Clean up the landscape by having a freshly mowed lawn at all times. Work on those flowerbeds and make your house pop with some beautiful plants, flowerbeds and other greenery. Make sure it flows well, doesn't block any pathways and looks well groomed.
Paint
Your house might need painted. If it's looking old and dingy, consider a great neutral tone that will appeal to any buyer. Look at the rest of the street for ideas on popular styles so that your house flows with the others. Perhaps you just need to update the trim or the front door. In some cases, you may just need to repaint the address numbers.
In the winter time, keep the driveway plowed for easy access to the door and be sure that children's toys are put away when not in use. These tricks will give your home great curb appeal and a clean appearance.