Must-See Historic Monuments in Anchorage, AK
Posted by Ryan Tollefsen on Tuesday, April 7, 2020 at 6:52 AM
By Ryan Tollefsen / April 7, 2020
Comment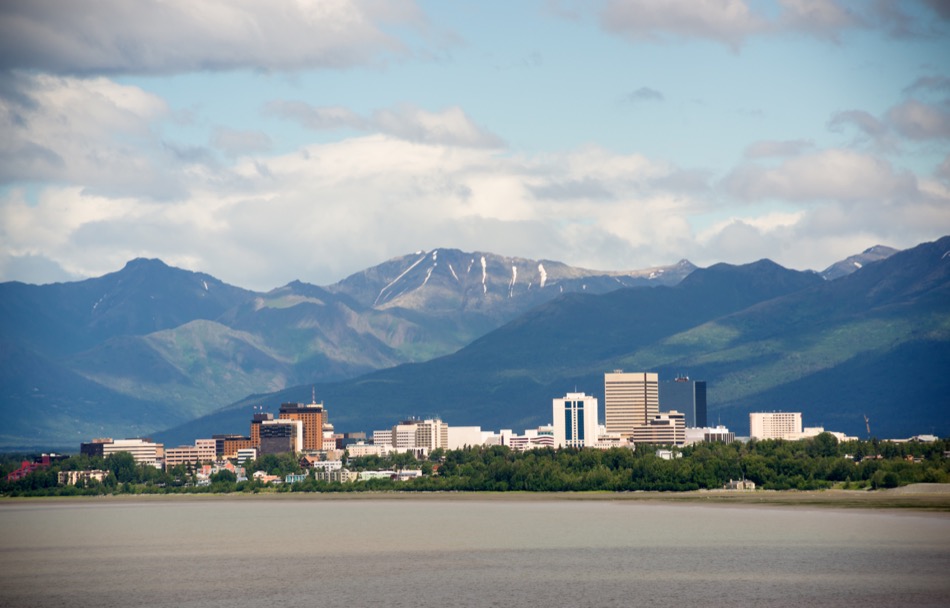 Those seeking to explore the best historic monuments in Anchorage, AK will have plenty of options. From the original four neighborhoods to preserved homes of the community's most notable people and standalone statues, the rich history here can lead to days of exploration. Here are some must-see historic sites around Anchorage.
Historic Downtown Anchorage Walking Tours
One of the best ways to delve into the city's past and present treasures is via one of the Historic Downtown Anchorage Walking Tours. By far, the Four Original Neighborhoods experience is the most popular tour. Book this one if you want to really delve into learning more about how people lived, produced food and sustained in this extreme environment before modern conveniences were the norm.
Experienced guides share the colorful past of the community while showing the remains and rebirth of downtown Anchorage after the massive earthquake of 1964. Wear comfortable shoes and be ready to tour the epicenter of the hardest hit areas such as Government Hill and the Tony Knowles Coastal Trail. Of course, local historic homes and monuments are included with the tour, so book this one early and when the weather is warm.
Resolution Park & Captain Cook Monument
Address: Resolution Park & Captain Cook Monument, 320 L St, Anchorage, AK 99501
Another great historic site in Anchorage is the beautiful Resolution Park and Captain Cook Monument. Captain Cook never reached the city proper as he explored Cook Inlet on the HMS Resolution, but his ship's master William Bligh purportedly did. Check out the bronze statue honoring Cook that stands proudly looking out to sea.
And there's a good bit to look at here besides the statue! Views of Susitna Mountain from the dock are unbeatable, and on clear days, one can often see Mt. McKinley in the backdrop to the north. Folks come here all year long to enjoy the inspiring sunsets and experience the views that Cook and his crew did during their short journey here.
Oscar Anderson House Museum
Address: Oscar Anderson House Museum, 420 M Street, Anchorage, AK
The oldest house in the city is also the only one that is available for tours routinely. The Oscar Anderson House Museum invites visitors to come inside and experience what life for the average family was like back in 1915. Honored with a spot on the National Historic Register in 1978, the home was lovingly restored and opened as a museum in the early 1980s.
Oscar Anderson claims to be the 18th person to arrive at Ship Creek's 'Tent City' in 1915, and he was by far one of the community's most influential businessmen. The museum pays homage to his multiple legacies in meat packing, air transportation, coal mining and publishing. Tours are available on a limited basis and are by appointment only.
Crow Creek Historic Gold Mine
Address: Crow Creek Historic Gold Mine, 601 Crow Creek Mine Road, Girdwood, AK 99587
Pan for gold and learn all about the challenges of early explorers at Crow Creek Gold Mine in Girdwood. Take an intense Prospector Tour if you're a serious gold seeker, or join one of the smaller tours that offer time for questions and panning lessons. Panners are provided with the pertinent tools like pans, buckets, shovels, etc., and there are private sluice boxes for rent that families often enjoy with their wee ones. It's a great day of gold hunting fun.
Historic activities in Anchorage await, so book your experiences today!