Kids Eat Free! At least in these South Central eateries they do
Posted by Ryan Tollefsen on Thursday, July 28, 2016 at 5:41 AM
By Ryan Tollefsen / July 28, 2016
Comment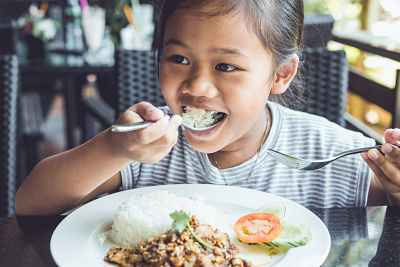 Let's face it, summer, for many of us, is when life kicks into high gear. With vacations and other activities to plan, work and looking forward to back-to-school, we're pulled in so many different directions it's amazing we even remember we have kids, let alone feed them!
Have no fear; the Unity Home Group has put together a handy list of places the family can dine in Southcemtral that won't break your budget because at these eateries, kids eat free! Call ahead to ensure the deals are still valid.
Denny's
On Tuesdays from 4 p.m. until 10 p.m. Denny's in Anchorage offers kids a freebie. On the kids' menu you'll find hot dogs, cheeseburger, chicken nuggets, a grilled cheese sandwich and pizza.
Find Denny's at 2900 Denali St and 3850 Debarr Road.
Golden Corral
This deal is for the tiny ones – kids under three ? and they can eat free every day. Then, on Tuesdays, kids younger than 12 can have a meal for only $1.99 from 5 p.m. until 9 p.m. Golden Corral in Anchorage is located at 4520 Union Square Drive.
Lone Star Steakhouse
Bring your under-12 kids to Lone Star Steakhouse at 4810 C St. in Anchorage on Tuesdays. With one adult entrée purchased you can receive up to two kids' meals free! Reach Lone Star by phone at 907-562-7827.
Texas Roadhouse
Monday, from 4 p.m. until 8 p.m. is Kids' Night at Texas Roadhouse in Anchorage. Not only are kids' meals free but there is lots of fun for them as well, with eating contests, face painting, a balloon artist and more.
Head to the Texas Roadhouse location at 1154 N. Muldoon Road. Call 907-333-8930 for details.
Hard Rock Café
Monday is kids' night at the Hard Rock Café in Anchorage. You must purchase an adult entrée to get the deal. You'll also get 2 hours of validated parking at the 5th, 6th, 7th & JC Penny Garages. Hey, this could turn out to be a very inexpensive outing!
Hard Rock is located at Fourth Avenue and E Street in Anchorage. Reach them by phone at 907-274-7625. This deal is good through December 31, 2015.
TGI Fridays
Sunday family dinner, if you spend it at TGI Fridays, can be your weekly budget saver. From 11:00 a.m. until 11 p.m. kids eat free. Find TGI Friday in Anchorage at 190 West Tudor Rd. Call ahead for details at 907-563-8443.