What Events Are Taking Place This March in Anchorage, AK?
Posted by Ryan Tollefsen on Tuesday, February 25, 2020 at 7:02 AM
By Ryan Tollefsen / February 25, 2020
Comment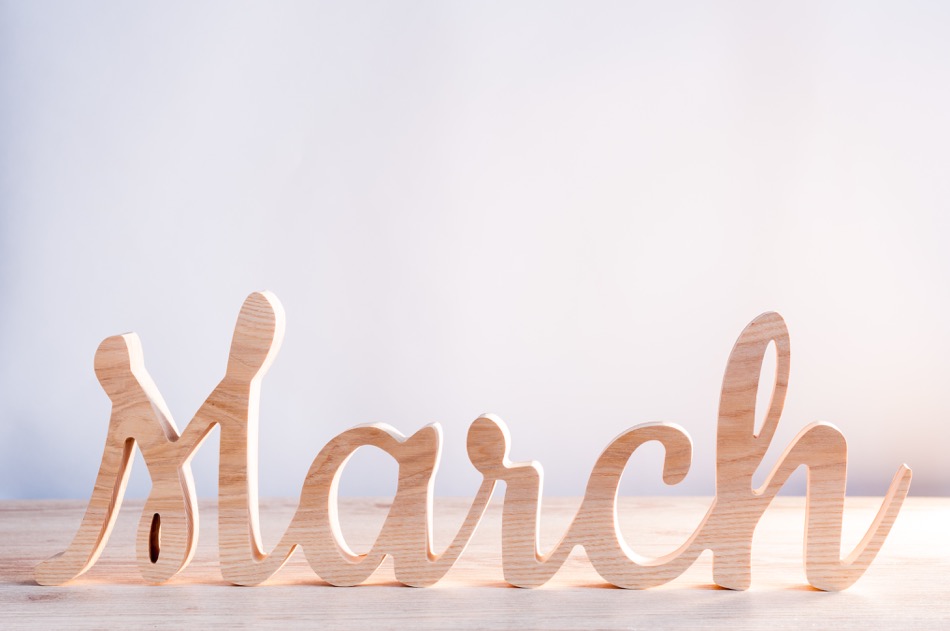 Spring is in the air, and that means getting out of the house and into town to find some fresh new events to participate in. If you live in Anchorage, you're in luck, because this month is bringing with it a host of fun events and activities to see. Here are 3 of the must-see March events taking place in Anchorage, AK.
Iditarod Trail Sled Dog Race
Address: Fourth Avenue and D Street, Anchorage, AK
Date: March 7, 2020, at 10 a.m.
One of the most famous winter events in Alaska will be kicking off in March with the beginning of the Iditarod Sled Dog Race. Starting in downtown Anchorage, local attendants will be able to witness the first 11 miles (ca. 18 km) of this massive race, which spans a whopping 975 miles (ca. 1,569 km) between Anchorage and Nome.
Locals interested in participating in the Iditarod's exciting kickoff have a number of options in and around the city. These include:
Visiting a kennel to visit the dogs pulling the sleds
Attending the Musher's Gala to meet the racers
Visit the official headquarters of the Iditarod at the Lakefront Anchorage
Follow the race via a flight-seeing package by air or on a snowmobiling tour
Volunteer to assist with the race
The Iditarod is an important celebration commemorating the times when dog sledding along the Iditarod trail was the only way for Alaskans to navigate their state in the winter. Plan to visit this exciting event to participate in an iconic slice of history.
The Shamrock Shuffle St. Patrick's Day Race
Address: Bear Tooth Theatrepub, 1230 W 27th Ave, Anchorage, AK 99503
Date: March 14, 2020, at 9:30 a.m.
St. Patrick's Day is coming fast, and the Shamrock Shuffle Race is the perfect marathon to show your love for the holiday. This race, a 5K run hosted by Skinny Raven Sports, is great for running enthusiasts or beginners who want to get into the festive spirit by dressing up in their best Kelly Green and running a short marathon with their fellow "leprechauns". Attendants for this race will be given a green St. Patrick's Day beanie, a coupon for a drink at the pub where the race starts and ends, and a free pint glass to keep runners fresh!
This event both starts and ends in front of the Bear Tooth Theatrepub, making it easy to celebrate your success on the track with a refreshing pint for the holiday. Tickets are $40 in advance and $50 the day before.
Music City Hit Makers: The Songs, Their Stories, A Symphony
Address: Anchorage Concert Association, 430 W 7th Ave #200, Anchorage, AK 99501
Date: March 13, 2020, at 7:30 p.m.
Country music lovers in Anchorage should look no further than the Music City Hit Makers concert this March, hosted by the Anchorage Concert Association. Have you ever wondered what went on behind the scenes with the creation of your favorite country music? This concert offers a glimpse behind the curtain of 15 #1 songs in country music, sung not by the recording artists who made them famous, but by the award-winning songwriters who penned them. Hear songs made famous by Carrie Underwood, Kenny Chesney, and Blake Shelton in a new light by joining in on this Songwriter Concert. Tickets start at $33, so get yours today.
Anchorage is a great city to get out and enjoy new things. Try one of these upcoming March Anchorage events and learn more about what makes this city so exciting to visit.