Top Things to Know About Moving to Anchorage, Alaska
Posted by Ryan Tollefsen on Tuesday, October 8, 2019 at 7:48 AM
By Ryan Tollefsen / October 8, 2019
Comment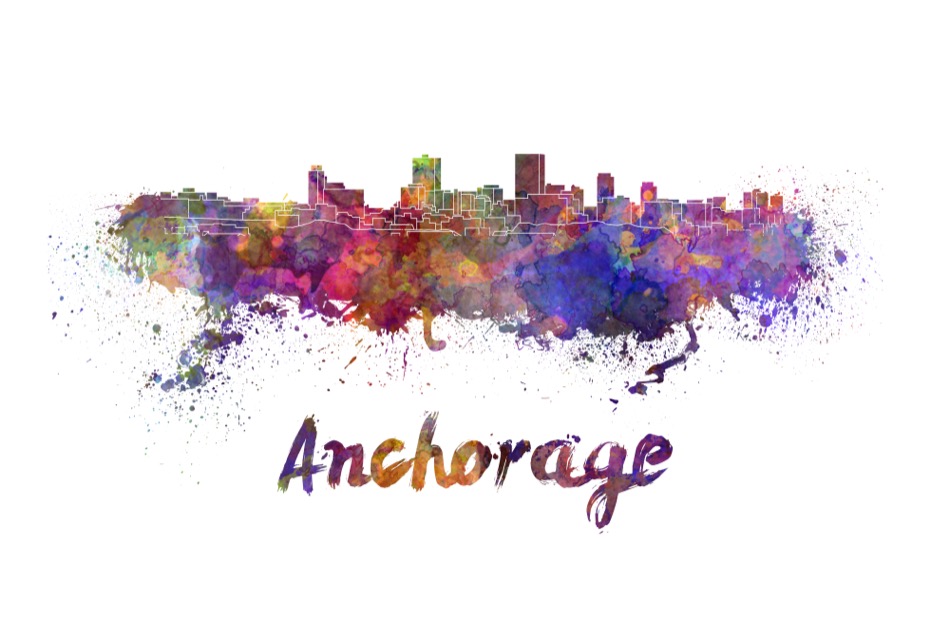 More than 291,000 people proudly call Anchorage, Alaska home—and for good reason. With its picturesque views, diverse wildlife population, and interesting climate, this region is an exciting place to call home. But before making the move, it is important to understand a little bit more about this region, as it is unlike many other places in the United States. To help everyone get started, here are the top things to know about moving to Anchorage.
There's a Higher Cost of Living
Anchorage, Alaska has a much higher cost of living than the average across the US. In fact, it is 28 percent higher overall, though housing costs are 48 percent more expensive than the average. Everything from utilities to transportation costs more as well. Food is nearly twice as expensive, with milk costing $4 per gallon and boneless, skinless chicken breast running $6 a pound.
A strict budget can help in handling these higher expenses, as can a focus on minimizing energy consumption, gas usage, and food waste. Annual payments from the Alaska Permanent Fund can help, but it only kicks in after living in the state for a full year.
The Climate and Daylight Hours are Very Unique
With its subarctic climate, Anchorage has long, cold winters and short, cool summers. More than 70 inches of snow tends to fall each winter season, keeping the area gorgeously blanketed. Temperatures tend to hang around 5 to 30 degrees Fahrenheit, though the wind chill is known to drop temps below 0 degrees.
The summer season brings mild weather along with drizzly rainfall late in the season. Summer temperatures range between 55 to 78 degrees Fahrenheit on average. Although the summer is short, the growing season has at least 101 frost-free days for gardeners to work with in producing harvestable fruits, vegetables, and flowers.
Daylight hours are unlike anywhere else in the US as well. In the summer, Anchorage can see as much as 22 hours of daylight, keeping the sky dusky and light well past bedtime. In the winter, however, there is hardly enough light to get the day's work done. The shortest day of this season, winter solstice, only sees just over five hours of daylight.
Wardrobes Stay Functional
Although fashion-conscious individuals can be found at every corner of Anchorage, most wardrobe items remain focused on function. The low temperatures and chance of severe storms demand the right attire to stay warm, safe, and comfortable.
And this includes footwear as well. With snow falling half the year, a proper pair of boots often wins out over heels or other fancy dress shoes. So, while living in this corner of the world, plan to keep the wardrobe simple and functional—and have plenty of the right shoes and boots on hand.
Travels are Always an Adventure
Simply walking from place to place is not really an option in Anchorage. Restaurants, business centers, and other locations are too spread out from each other or separated by busy roadways. Despite this, public transportation routes are sparse, often making it a necessity to own, drive, and maintain a personal vehicle.
Although having to drive can prove expensive, with the gorgeous views all around, every trip can feel like an adventure. Catching a glimpse of the local wildlife population is not at all uncommon while simply moving through the cityscape.
Outdoor Activities Abound
From hiking to fishing and everything in between, there is no shortage of awesome outdoor activities to enjoy across Anchorage. Locals love hiking at:
Williwaw Lakes
Rabbit Lake Trail
With its thick wilderness landscape and abundance of wildlife, everyone must stay safety conscious while enjoying the outdoors. They have to learn how to avoid and deter wildlife, such as bears, and prepare for the many other challenges they could encounter along the way.
Keep these considerations in mind to smoothly move through the process of relocating to Anchorage, Alaska. Although the differences in this region take some getting used to, they are also what makes it such an interesting place to live.