Out'N About In Southcentral in July
Posted by Ryan Tollefsen on Thursday, June 30, 2016 at 3:57 AM
By Ryan Tollefsen / June 30, 2016
Comment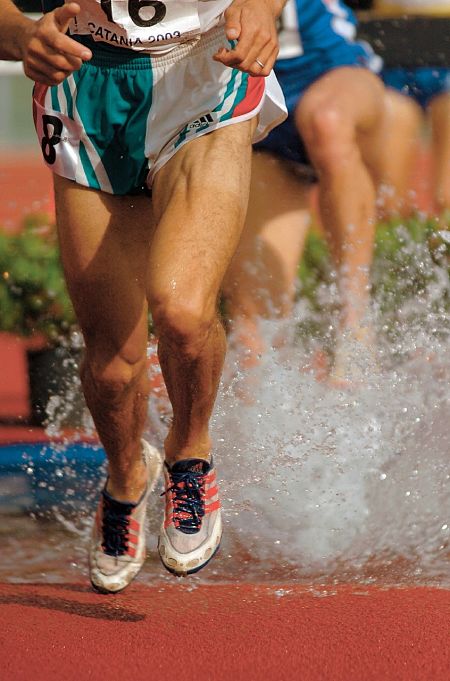 Happy July! We're knee-deep in summer and the events calendar is packed with ways to have fun in Southcentral.
July 1-3
Girdwood Forest Fair
Looking for food, games, and live performances before Independence Day? You don't need to travel far. The annual Girdwood Forest Fair runs from 11 a.m. on Friday, Saturday, and Sunday. It's a terrific place to shop for handcrafted items and sample exotic foods. You can also catch the Forest Fair Parade at 10 a.m. on Saturday. Entrance is free for this summertime classic. Find information regarding parking and entertainment at girdwoodforestfair.com.
July 3
Eagle River 4th of July Fireworks
The first official Independence Day fireworks celebration begins at midnight at Lions Park. The entertainment starts at 6:30 p.m. so everyone has a chance to enjoy games and witness daring skydivers. Hosted by the Eagle River Lions Club, this July Fourth celebration is free to enjoy. Grab your picnic basket and a blanket and head over to Mile 1.5 of Eagle River Road or visit cer.org for details.
July 4
Anchorage July 4th Celebration Parade and Festival
Anchorage's Fourth of July celebrations have become a tradition for locals and visitors alike. Activities center around Delaney Park, beginning with a charity pancake breakfast at 8 a.m. The Anchorage July Fourth Parade starts at 11 a.m., but the festivities don't stop until the last performance ends at 6 p.m. Want to know what's happening in Anchorage this Independence Day? Check out anchoragejuly4thcelebration.com.
July 6-10
Bear Paw Festival
The Bear Paw Festival will soon become a fast favorite with your family. Hosted by the Chugiak-Eagle River Chamber of Commerce, this festival features a classic car show, a 5K run, a teddy bear picnic, a parade, and plenty of food to enjoy. Get involved in the games and competitions or just stroll the grounds. For more information, including details regarding parking and road closures, visit bearpawfestival.org or call (907) 694-4702.
July 8
Palmer Wine Walk
This is Palmer Museum's first wine walk, but it surely won't be the last. Located at Palmer Art Walk businesses, ticket holders receive a customized wine yolk and personal wine glass. There are seven wines to taste while viewing regional artwork and soaking in the sounds of local performer Meggie Aube. Tickets are $35, and the event is limited to attendees 21 and over. The event begins at 6 p.m. Complete information is available at palmermuseum.org.
July 9
Palmer Midsummer Garden & Art Faire
Whether you enjoy gardening or have a burgeoning local art collection, this annual art and gardening event in Palmer is not to be missed. And, you don't need a passion for paintings or plants either; with tempting food and performances lasting from 10 a.m. to 6 p.m., there is a little something for everyone. Details on this event, including workshops, challenges, and performances can be found at palmergardenandart.org.
July 16-17
Urban Junktion Vintage Market
You won't find another shopping event like this one! The Urban Junktion takes over the Menard Sports Complex in Wasilla for two days in July. Local small businesses and artisans will sell a variety vintage, handmade, and upcycled products across decorating styles and genres. Entrance is $5 for a wristband that allows access on both days and children aged 12 and younger get in for free. If it's time to spruce your home or wardrobe, you can't miss this event. Want more information? Visit urbanjunktion.com.
July 23
Crow Pass Crossing
This annual backcountry race isn't for everyone. Runners cross 24 miles of tough terrain and rivers between Girdwood and Eagle River in their quest to cross the finish line. Limited to experienced runners, participants can expect wild animals around every corner before ending their challenge at the Eagle River Nature Center. Entrance to this competition is $70 and limited 150 runners. For more information, call Mike Friess on (907) 786-1325.
July 24
Palmer Pride Picnic
Once a year, the City of Palmer and its businesses host a free picnic at the Palmer Railroad Depot. Live music and a presentation of the Citizen of the Year Award along with Palmer Pride hotdogs and fresh vegetables offer a diverting background for this picnic. This free event lasts from 4 p.m. to 6 p.m., and you can call (907) 745-2880 or visit palmerchamber.org for more information on this Palmer tradition.
July 30-31
Arctic Thunder Air Show
Gates open at 9 a.m. on both days of this aviation event and the flying displays begin at 11 a.m. Of course, the highlight is the U.S. Navy Blue Angels demonstration featuring around 40 technical maneuvers. On the ground, visitors can tour displays and demos of military aircraft. Admission to this event at Joint Base Elmendorf-Richardson is free, including parking. Alaskaairshow.org has more information on the event and featured aircraft.