OUT'N About In Southcentral in June
Posted by Ryan Tollefsen on Tuesday, May 31, 2016 at 6:48 AM
By Ryan Tollefsen / May 31, 2016
Comment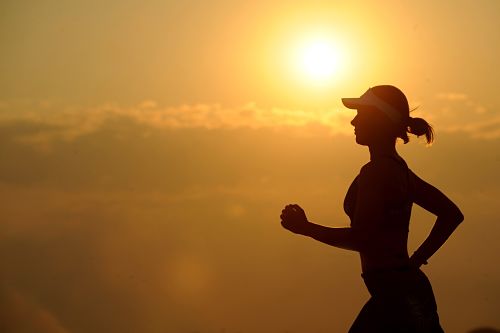 June 1-30
The Great Northern Lights
In the Land of the Midnight Sun, you can experience the most amazing displays of atmospheric lights. Now, you don't need to head out into the cold to view these phenomena; you can do it from the comfort of the Anchorage Museum or the Alaska Center for the Performing Arts. Both venues offer daily photographic displays. Find out more at anchoragemuseum.org and thealaskacollection.com.
June 3
Battle of the Breweries at Muse
Sample a flight of local beers at the Anchorage Museum's Muse restaurant. This month's brews include Glacier Brewhouse Berry Wheat and Silver Gulch Iliamna Raspberry Wheat. There's also a mystery on the menu in June. Entrance to Muse is free, and flights of beer cost $5. The event is, obviously, limited to those 21 and older. Head over to the museum between 6 and 9 p.m. on June 3 to enjoy a beer and meet new people.
June 4
Potter Marsh Discovery Day
Created by the Alaska Railroad, Potter Marsh celebrates its centenary this year! And you're invited to attend the free family-friendly festivities. Try your hand at archery and spin casting before watching the release of a rehabilitated bird. And that's just the beginning of the events. You can find more information at adfg.alaska.gov. The day begins at 11 a.m., and this Anchorage facility is entirely accessible by wheelchair.
June 10-12
Palmer Colony Days
It's time for the annual Colony Days festival in Palmer. As always, you can expect plenty of activities and contests to amuse you for a few hours or the whole weekend. In addition to the parade and fun run, you may want to indulge your taste buds at the salmon cook-off, or stock up at the farmer's market - and, don't want to miss the fun of a bed race. Or, perhaps you'll take the children to visit the petting zoo or the car show. Whatever you do, you'll want to do it in Palmer this weekend. Need to register for the fun run? Visit palmerchamber.org to download the form.
June 10-19
Slam'n Salm'n Derby
Love fishing? What if it's for a good cause? Every year the Downtown Soup Kitchen holds the Slam'n Salm'n Derby to raise funds for their charity. Tickets are free, and hooking a king salmon could win you a prize. Entrants over 16 years of age are required to have a sport fishing license with a king salmon stamp as well as an entry ticket to participate. Before heading over to Ship Creek in Anchorage, get the information you need from anchorage.net.
June 11
Run for Women
Since 1993, the Alaska Run for Women organization has been raising money for breast cancer research and awareness. This year's run begins at 8:30 a.m. at Sullivan Arena in Anchorage for a minimum donation of $25. Courses include one and five-mile distances and participants are welcome to walk or run at their own pace. Register, volunteer, or donate to the cause at akrfw.org.
June 18
Anchorage Mayor's Marathon and Half-Marathon
Have you got the stamina to complete a full marathon on the longest day of the year? Don't worry if you can't; this year's event also includes a 5K and a couple of relay runs. Younger athletes can register for the Healthy Future's Kids Run. Registration is available online and the families of active military service men and women receive a discount on all events. Start times and locations vary, so be sure to check anchorage.net in advance.
Summer Solstice Festival and Hero Games
There's a lot of hours to fill on June 18, and you may want to spend a few of them at the Downtown Summer Solstice Festival. Admission to this gathering is free and you'll be able to watch the eighth annual Hero Games where first responders compete against each other in obstacle courses and relays. Puppet shows and children's activities are provided by The Children's Rainbow Factory and there's a teen pro skateboarding demo for the older kids. Join in the fun at the Town Square in Anchorage anytime after noon or check out anchoragedowntown.org for information.
June 21
Stories at the Cemetery
Want to know more about the history of Alaska? You might just find it in the stories of the area's settlers and pioneers. Learn the biographies of ten prominent influencers at the annual cemetery tour and talk at the Anchorage Memorial Park Cemetery. Created by John Bagoy, this event is sponsored by the Cook Inlet Historical Society and hosted by Audrey and Bruce Kelley. Interested? Visit cookinlethistory.org or head to the cemetery at 7 p.m. for this free event.
June 24
Summer Solstice Silent Disco and Book Club
Head to the lawns of the Anchorage Museum and pick up your headphones to listen to music spun by two different DJs competing for listeners. Dance under the sun or enjoy your jams while snacking on food and drink sold by local food trucks. Or, head inside with your favorite book to read with the museums silent book club. The event begins at 6 p.m. and the $15 entry tickets can be purchased online at anchoragemuseum.org.