Where Are the Best Parks in Anchorage, AK?
Posted by Ryan Tollefsen on Tuesday, May 19, 2020 at 11:48 AM
By Ryan Tollefsen / May 19, 2020
Comment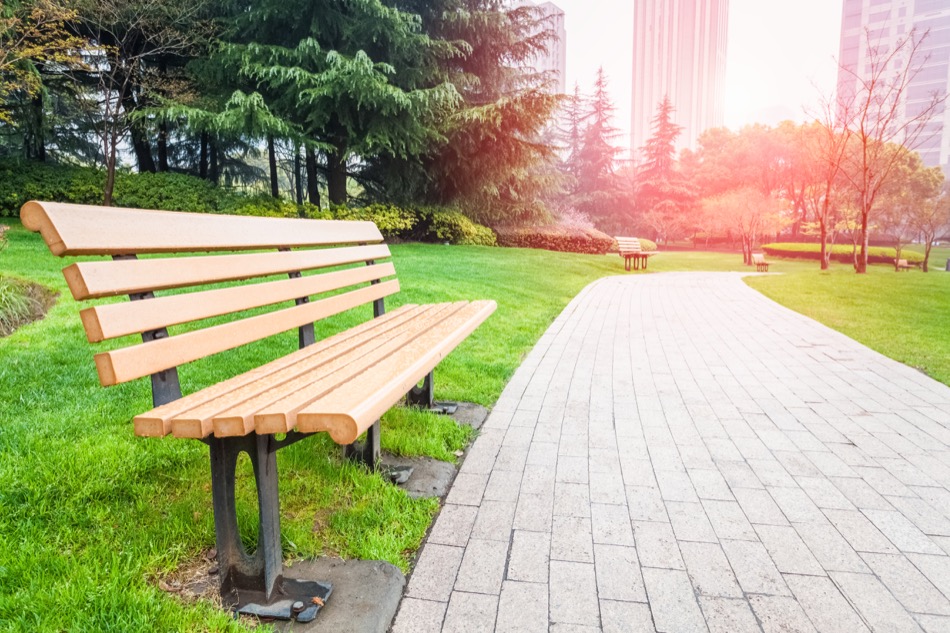 Anchorage has exceptional access to five different state and national parks, but many people don't know about the great municipal parks the city has to offer. Many of these parks still offer access to Alaskan wildlife, fishing, kayaking, and other outdoor recreational opportunities, but much closer and on a smaller scale. Due to the natural beauty of the wilderness around Anchorage, the municipal parks are some of the best in the world—so we found some of the best of the city. Here are some of the best parks in Anchorage for you, your friends, and your family to explore.
Kincaid Park
Address: Kincaid Park, 9401 Raspberry Rd, Anchorage, AK 99502
Kincaid Park is one of the treasures in Anchorage. The 1,500 acres of land have been converted into a sprawling park with miles of trails for year-round use. Kincaid has over 40 miles of maintained trails, and another 12 miles of trails are lit at night, meaning year-round walking and hiking is possible, even when the nights are long. One of the best features of Kincaid Park trails is the variety of difficulty levels, since there are trails for both casual strollers and extreme hikers. Kincaid Park is also a premier ski racing venue and has hosted dozens of national and international ski competitions.
Despite the international attention, it is also perfect for recreational skiers who want to ski through the snowy landscapes for fun, as there are recreational ski trails for skiers of all levels. During summer, Kincaid is perfect for biking, jogging, dog walking, and showcases an 18-hole disc golf course. The large acreage means a lot of famous Alaskan wildlife calls Kincaid Park home, so don't be surprised if you spot black bears, bald eagles, or moose during your visit.
South Anchorage Sports Park
Address: South Anchorage Sports Park, 769 W Klatt Rd, Anchorage, AK 99515
The South Anchorage Sports Park is an excellent park choice for active Anchorage citizens and visitors. Formerly the homestead of the Klatt family, the property was acquired in a land exchanged in the late 1990s and turned into a park. This 65-acre sports complex features an American Legion baseball field, two little league fields, an RC (Remote Control) track, dog park, outdoor instruments, and paintball fields. For the kids, there's a full playground that was built a few years ago, a climbing net, roller slides built into the side of a hill, and a sand pit for messy fun. With the barbecue pits and covered picnic areas, South Anchorage Sports Park could also be a great venue for a family picnic or child's birthday party.
Taku Lake Park North
Address: Taku Lake Park North, 100 E 76th Ave, Anchorage, AK 99518
Taku Lake Park North is a wonderful option for water-based outdoor fun. Walking the dog by the lake, kayaking, floating on the water, and fishing are all perfect ways to spend the day at Taku Lake. This park is a former rock quarry that features beautiful tree-lined water features, Alaskan wildlife, and a covered picnic area. The central location is convenient for people living in town, and the circular walking and biking trail is good for casual strolls and relaxing walks. Enjoy watching the beaver activity and swans, ducks, and other water fowl while walking around the lake. Note before you go that parking may be limited during peak hours.
For the weekends and vacations where you and your family would love the Alaskan park experience without the long drive, Anchorage municipal parks allow you to escape into nature without ever leaving the city limits. Whether you just want to check out a park for a weekend or hike your way through every city park in Anchorage, we hope you enjoy the experience to the fullest and take advantage of the Alaskan wilderness.