Patio dining in Southcentral
Posted by Ryan Tollefsen on Tuesday, June 14, 2016 at 6:42 AM
By Ryan Tollefsen / June 14, 2016
Comment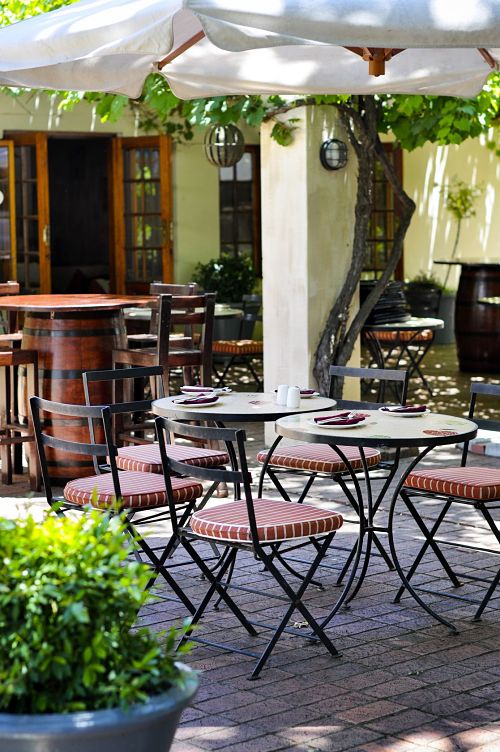 June is one of our favorite months in Southcentral. Sure, we get plenty of showers but we're blessed with lots of sunshine too. It's a mixed bag, but on those glorious sunny days we like nothing better than to pull up a chair on the patio of our favorite Southcentral eateries.
Bradley House
Southside Anchorage is home to what is, in our opinion, martini heaven, also known as Bradley House. Enjoy your lemon drop on the eatery's huge deck, but if you go on a Friday, get there before 7 p.m. when the wait for a table is longer. Sure, you won't have the view that some of the other Southcentral decks provide but as Anchorage's Michelle M. says on Yelp, with "your friends and the glass of Pinot Gris in front of you, what else matters?" Find Bradley House at 11321 Old Seward Hwy. in Anchorage or visit them online at alaskabradleyhouse.com.
Flying Machine Restaurant
Located inside the Lakefront Anchorage (formerly the Millennium Alaskan Hotel at 4800 Spenard Rd.), the Flying Machine Restaurant is one of those must-take-our-lower-48-visitors-to-places. While not particularly a local favorite, the outside deck on Lake Spenard and next to Lake Hood affords the chance to watch the floatplanes take off and land – not something Cousin Betty from New York City gets to see every day, right? Pull up a chair and enjoy the sockeye sandwich and a local brew. Oh, and remind your guests to slather on the mosquito repellent before going.
The Peanut Farm
Sports bar fans converge on The Peanut Farm so it's sometimes difficult to find a seat but if you're fond of wings and beer, the wait is worth it. PF consistently makes the lists of "The Best Wings in Town." But it's the patio we're here to talk about and it won't disappoint either. Where else can you nosh on your weekend breakfast to a view of Campbell Creek? The Peanut Farm is located at 5227 Old Seward Highway. Reach them by phone at 907-563-3283.
Schwabenhof
Who cares if you can't pronounce it? If you're looking for the best patio in the valley (according to several Yelpers), this is the spot. And, with a name like Schwabenhof, you'll want to order the bratwurst and a brew from their extensive list. Basically a local bar, stop in if you love amazing views. Schwabenhof is located at E Palmer Wasilla Hwy. in Wasilla
Settlers Bay Lodge
Even if you don't live in Wasilla it's worth a drive to the valley to sit on the sun-drenched patio of Settlers Bay Lodge on a lovely Alaskan summer day and take in the views of the Cook Inlet and Chugach Mountains. Settlers Bay has an amazing wine list and a children's menu. They're open every day at 4 p.m. for dinner. You'll find Settlers Bay Lodge at 5801 S. Knick-Goose Bay Rd. in Wasilla. Reach them by phone at 907-357-5678.
Slippery Salmon
We love breakfast or brunch outdoors and if you're an eggs Benedict fan, Slippery Salmon wants you to know that they make their hollandaise from scratch. Oh yeah. Not only that, but the view of Sleeping Lady is to die for and FREE! Get it while it's hot at 115 E 3rd Ave. in Anchorage. Check out the menu online at slipperysalmonanchorage.com.
Snow Goose
Any mention of awesome restaurant patios in Southcentral must include Snow Goose (717 W. Third Ave. in Anchorage). The only problem is that the eatery sold in December and is closed for renovation. The new owners hope to have it reopened in mid-summer, so stick this one on your bucket list if for nothing else than the amazing views from the deck.