Restaurant Spotlight: Fat Ptarmigan Wood Fired Pizza
Posted by Ryan Tollefsen on Monday, May 11, 2015 at 9:48 AM
By Ryan Tollefsen / May 11, 2015
Comment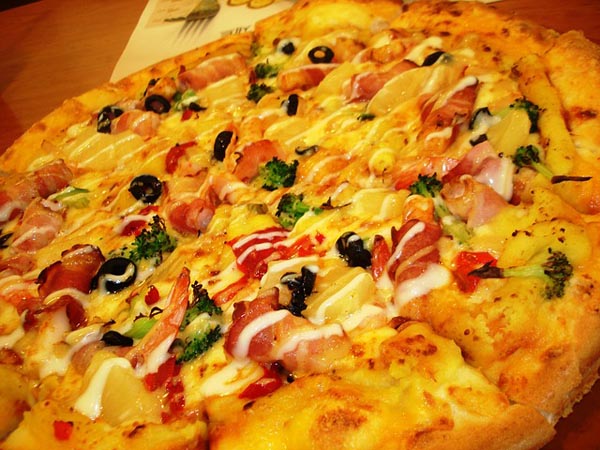 Fat Ptarmigan is situated in the downtown area of Anchorage, AK. They pride themselves on the authentic Italian style pizza's their serve. Using a traditional wood fired pizza oven, delicate herbs and fresh ingredients to prepare the best and most delicious pizzas.
The mozzarella and speciality ingredients are made in house so no compromise is made on flavour. They serve steamDot prepared coffee and beer that's brewed in the area. They also offer a variety of other drinks and juices to compliment your meal.
The house chef is Guy Conley, he grew up in Alaska and has always had a fascination for cooking. At a young age, he attended The Western Culinary Institute in Portland, Oregon. Here he gained a flare that would see him travel and work in some of the most respected restaurants. Through the years, as he fine tuned his skills, he became a highly talented chef that is well known.
Chef Guy has carefully chosen every part of the menu, so you can experience the passion he puts into his cooking. Dishes contain finely balanced flavours that he has worked so hard to deliver.Here are just some of the fantastic dishes on the menu at Fat Ptarmigan.
Appetizers
Hummus: Made in house hummus, house flatbread, feta,cucumbers, tomatoes and kalamata olives.
Meatballs: Five of Guy's house-made meatballs with pizza sauce. Topped with freshly grated reggiano and chopped parsley.
Pizzas
BTA: Apple wood smoked bacon, beefsteak tomatoes, fresh baby arugula and the cheese blend.
Skinny Chicken: Roasted chicken, fresh spinach, assorted roasted mushrooms, cheese blend and garlic olive oil.
Smoked Salmon: Alaskan smoked salmon, leeks, green onions, cheese blend and creamy dill sauce.
Duck: Braised duck, caramelized onions and leeks, fresh baby arugula, topped with an egg.
Beer Cheese: Beer cheese sauce, cheese blend, reindeer sausage, roasted red peppers, bacon and finished with green onions.
For more details and a full menu, please visit their website at fatptarmigan.com and follow them on Twitter for news and updates.