Restaurant Spotlight: Haute Quarter Grille
Posted by Ryan Tollefsen on Tuesday, July 28, 2015 at 11:47 AM
By Ryan Tollefsen / July 28, 2015
Comment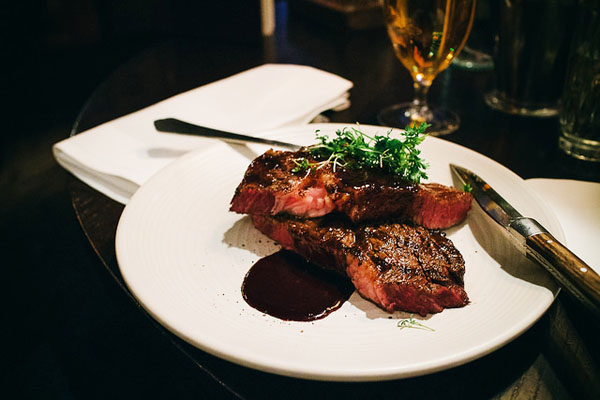 Before making arrangements to have dinner at Haute Quarter Grille, it makes sense to want to know more about what the grille has to offer. You can prepare yourself to better enjoy your dining experience by knowing what to expect, what the menu has to offer, and what kind of drinks there are.
What Kind of Place is This?
Haute Quarter Grille is likely a little different from your usual restaurants for family dinner, a girl's night, or a romantic night for two. In fact, this restaurant features a contemporary American cuisine. Which means you will get to feel patriotic as you enjoy dishes that remind you of home.
What really makes this place special is the seasonal ingredients they use in their dishes. Whenever possible, you can expect them to only use the freshest seafood and produce found in Alaska. You never have to worry about where any of their ingredients came from or how long they might've set in fridge or on a truck.
To make things more exciting, do not forget to check out their fully stocked bar and incredible wine list. This is the place to go if you are looking to enjoy a few cocktails after a long week of work. It is also just a great place to have an early, but delicious, dinner before enjoying a night on the town.
What Can You Find on the Menu?
Naturally, you may or may not have much idea as to what exactly is considered contemporary American cuisine. Here is a small snippet of what you can find on the menu:
Octopus
Duck
Ahi Tuna
Fries
Pizza
Calamari
Lamb
Ravioli
Steak
Baby Back Ribs
Pork Chops
And So Much More!
The best thing you can do for yourself and your stomach is to head on down and give this place a try. You are guaranteed to find one of your favorite dishes on this menu.