Restaurant Spotlight: Humpy's Great Alaskan Alehouse
Posted by Ryan Tollefsen on Friday, October 2, 2015 at 11:37 AM
By Ryan Tollefsen / October 2, 2015
Comment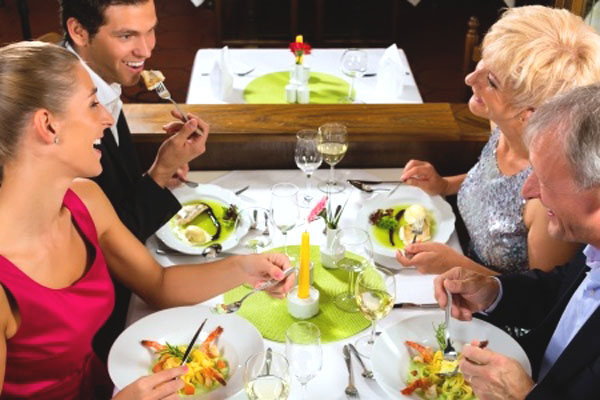 Humpy's Great Alaskan Alehouse is the place to be tonight for a fantastic dinner. This local favorite is known for their good food, good beer and good company since they opened in 1994. It's located in downtown Anchorage in a casual setting featuring great prices, excellent food and live local music.
It was one of those restaurants that seemed to be an overnight success and quickly gained a loyal following. For tourists and locals alike, Humpy's is a top choice in Anchorage for a great night out. Here is a look at what to expect when you visit the Alehouse.
About Humpy's
stop by Humpy's at 610 West 6th Avenue in Anchorage open seven days a week. They are open from 11am-1am Monday through Friday with bar hours until 2am or 2:30am at night. On the weekends, stop in from 10am-1am on Saturdays and 10am-12am on Sundays with bar hours until 1am or 2am.
You will get to seat yourself so don't worry about making a reservation. Beer lovers and music lovers will get the most out of a visit to Humpy's since they take pride in their draught beer selection and bringing in live local talent.
During the summer, enjoy the outdoor patio or enjoy indoor dining all year. You'll notice big screen plasma TVs for sports fans to watch the big game and the stage featuring local acoustic or rock bands. Enjoy beer on tap, events like concerts or pub quizzes and great food.
The Menu
The menu features lunch and dinner options, as well as a weekend breakfast special menu. For lunch this week, try the Alaskan King Crab or the Humpy's Halibut Tacos. Enjoy burgers, the Blackened Alaskan Salad, quick bites like Smoked Salmon Chowder or the Crispy Chicken Burger.
Dinner offers great options like the Horseradish Crusted Halibut, the Grilled Salmon, the Ribeye Steak Dinner and the Smoked Salmon & Scallop Fettuccine. Try the extensive menu of burgers, something off the Health Nut menu or try a quick bite if you need something lighter. Pair it with a beer on tap like this fall's Oktoberfest.
You'll love the vibe found only at Humpy's Great Alaskan Alehouse in Anchorage.