Restaurant Spotlight: Marx Bros. Café
Posted by Ryan Tollefsen on Tuesday, May 26, 2015 at 11:35 AM
By Ryan Tollefsen / May 26, 2015
Comment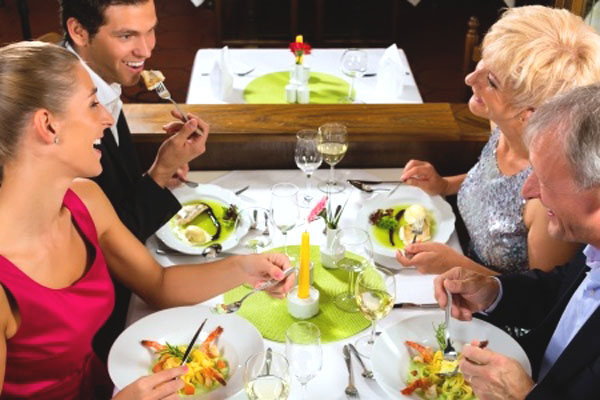 Marx Bros. Café is Anchorage's favorite place to grab fresh cuisine, the perfect wine pairing and an intimate experience without the crowds. The restaurant is located on West 3rd and it's a tiny little cottage featuring only 14 tables. Enjoy contemporary cuisine, innovative and imaginative preparations with unique ingredients.
They are known for their fresh Alaskan seafood, fine quality meats and the wine that comes from an extensive selection housed in one of the largest cellars in Alaska. Named the "best restaurant in Alaska" by The Anchorage Daily News and recognized by Diversion Magazine for being one restaurant that has advanced Alaska's culinary appreciation more than any other, Marx Bros Café is an experience you won't want to miss. Here is a look at what you can expect.
What to expect
The restaurant is located at 627 West 3rd in Anchorage with summer and winter hour variations. From May through September, stop in Tuesday through Saturdays from 5:30pm-10pm and from September through May, stop in for dinner 6pm-9:30pm or Friday through Saturday from 5:30pm-10pm. They are closed on Sunday and Monday all year. They highly recommend reservations since they can only seat 60 guests in a night between their 14 tables in house.
You'll notice the welcoming décor as soon you arrive, the elegant atmosphere and the feeling like you're right at home. The staff provides top-notch service and the food is so fresh. For dinner, enjoy an appetizer like the Alaska King Crab Cakes, the Calamari or the Oysters. Then move over to your Roasted Beet Salad, Van's Caesar Salad or Warm Spinach Salad.
For your main course, try the halibut macadamia, tea smoked duck or filet mignon. End it with dessert like the chocolate mousse, lemon meringue tart or crème brulee. Each menu has a long list of varieties and options for every palette.
Check out Marx Bros. Café for an intimate dining experience, great service, excellent food and perfect wine pairings.