Southcentral Neighborhood Spotlight: Eagle Crossing
Posted by Ryan Tollefsen on Thursday, May 5, 2016 at 8:23 AM
By Ryan Tollefsen / May 5, 2016
Comment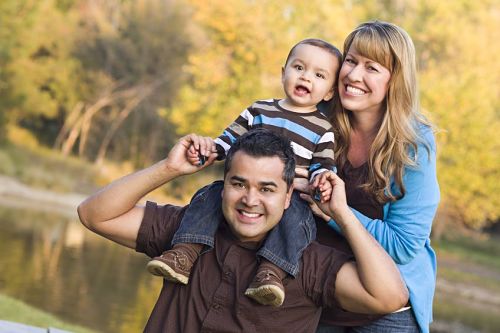 Shopping for a home in Southcentral isn't as easy as it sounds. First, you'll need to decide where in this huge area you want to live. Will it be the amazing Mat-Su Valley or do you need to be closer to Anchorage? With all the incredible neighborhoods here, how will you decide which is the best fit?
This month, Southcentral helps you out by taking a look at one of Eagle River's more popular neighborhoods: Eagle Crossing.
Homes in Eagle Crossing
This residential neighborhood saw most of its construction occur in the late 1990s and the developer turned over the HOA to the homeowners in 2000. Today you'll find 233 single-family homes, with an average of 2,400 square feet of living space and private backyards. Many have mountain views and some back to the greenbelt. The current median asking price for a home in Eagle Crossing is about $348,000.
Schools near Eagle Crossing
Although it isn't located in Eagle Crossing, the neighborhood almost completely surrounds Alpenglow Elementary School and many homes are within walking distance to the school. A highly-ranked school with both GreatSchools.org and SchoolDigger.com, you can learn more about it later in the issue as our School of the Month.
From elementary school students move on to Gruening Middle School (about 5 minutes northwest of Eagle Crossing) and then Eagle River High School which is located about 5 minutes southwest of the community. Gruening Middle School is ranked 21 of 139 middle schools in the State of Alaska by SchoolDigger.com. Students here consistently outscore both the district and the state on the AMP tests. The high school is ranked 11 of 122 high schools in the state
Amenities near Eagle Crossing
Although this is primarily a residential neighborhood, you'll still find conveniences near Eagle Crossing. The Walmart Super Center is located just a quick drive to the west along with Papa John's Pizza for those nights you're craving pepperoni. Head another minute or two northwest of Walmart and you can have a sit-down meal at the fabulous Jimmy Sushi with some of the best in Southcentral.
Tee it up at Moose Run Golf Course, just 15 minutes from home. Golf Digest named the creek course number one in the state for 2015. Though it's located at JBER, the course is open to the public.
You'll find the Eagle Crossing neighborhood south, east and west of Alpenglow Elementary School, north of the river and east of Kak Island St. in Eagle River.