Southcentral Neighborhood Spotlight: Huffman-O'Malley
Posted by Ryan Tollefsen on Tuesday, May 17, 2016 at 7:56 AM
By Ryan Tollefsen / May 17, 2016
Comment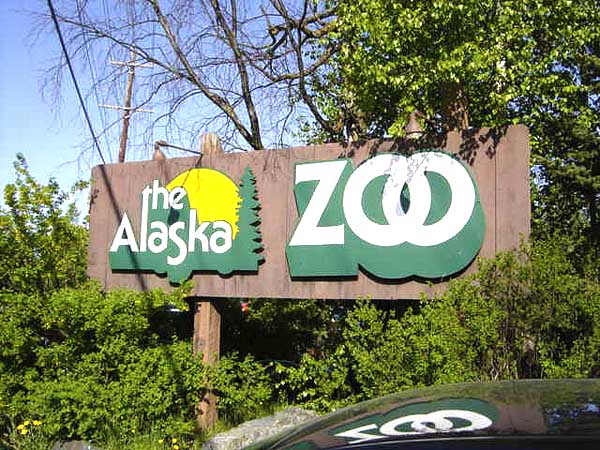 Shopping for a home in Southcentral isn't as easy as it sounds. First, you'll need to decide where in this huge area you want to live. Will it be the amazing Mat-Su Valley or do you need to be closer to Anchorage? With all the incredible neighborhoods here, how will you decide which is the best fit?
That's easy, when you work with the neighborhood expert real estate team (that would be us, by the way!). There are plenty of Anchorage neighborhoods to suit just about any lifestyle or budget.
This month, Southcentral takes a look at one of Anchorage's more established neighborhoods: Huffman-O'Malley.
This primarily residential neighborhood saw most of its construction occur in the two decades between 1960 and 1980. Today you'll find a mix of single-family homes, duplexes and condos, of varying ages, including newly constructed homes.
The median asking price for a home in Huffman-O'Malley is about $470,000. Now, don't let this dissuade you from looking at homes for sale here because "median" means half are priced lower and half are priced higher. In fact, right now, there is a home in Huffman-O'Malley listed under $250,000.
Schools in Huffman-O'Malley
The Huffman-O'Malley neighborhood is home to four public schools and there's not a stinker in the bunch. Maybe there's something in the water in Huffman-O'Malley because their students are exceptional. Public schools include the following:
Huffman Elementary School – Serves 364 students in grades Pre-K through 6.
Rabbit Creek Elementary School – Serves 460 students in grades Pre-K through 6.
Willard L. Bowman Elementary School – Serves 529 students in grades
South Anchorage High School – Serves 1,448 students in grades 9 through 12.
You'll also find two private schools in the neighborhood, St. Elizabeth Catholic School and Grace Christian School.
Amenities in Huffman-O'Malley
Although this is primarily a residential neighborhood, you'll still find conveniences in Huffman-O'Malley. The Alaska Zoo, while actually located over the neighborhood's northern border, is popular with area residents. They recently got a new wolverine so we're pretty fascinated with the place!
Huffman-O'Malley is also home to the amazing Fox Hollow Golf Club and Sports Dome, featuring a 9-hole, par 3 golf course, the second largest indoor sports field in Alaska, high def PGA golf simulators (handy in winter) and an indoor driving range.
Who needs the beach when you have the H2Oasis Indoor Waterpark right in your neighborhood? Even in the chilliest of Alaska's winters you can swim, float on the 575-foot-long lazy river, body surf in the wave pool or take a ride on the Master Blaster.
Although there's not a lot of shopping options in the neighborhood, head over the northern border to Dimond Center, the largest enclosed mall in the state.
Restaurants & Nightlife
Head west of Huffman-O'Malley when you want to grab a bite to eat. Just over the neighborhood's western border, between Seward Highway and Old Seward Highway, you'll find what may just be the best burger in Anchorage at Wee B's (O'Malley Road). Can you say "homemade buns?" Indeed they are and Wee B's shakes are out of this world too.
If you want to step up your dining game a bit, but still keep it casual, stop by Southside Bistro on Huffman Park Drive. A strip mall restaurant with an amazing wine list. Who could ask for more? Bradley House is the spot for those incredible Anchorage summer days – while the sun is out- to sit on the patio and enjoy a martoonie.
You'll find Anchorage's Huffman-O'Malley neighborhood south of O'Malley Road and north of De Armoun Rd., between Seward Highway and Birch Road.