The wish list keeps you focused as you shop for a home
Posted by Ryan Tollefsen on Thursday, May 19, 2016 at 5:59 AM
By Ryan Tollefsen / May 19, 2016
Comment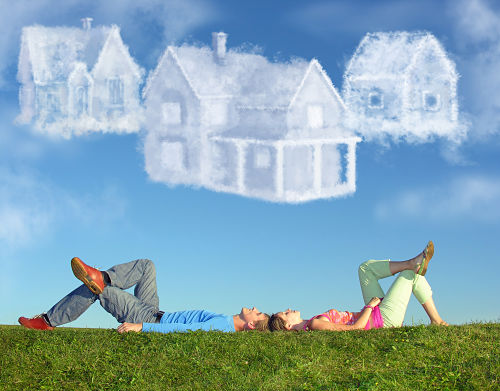 What happens when you go to the grocery store without a list? You impulse shop, right? Your stomach takes control and whatever looks good at the moment ends up in the shopping cart – whether it's something you need or not.
Shopping lists are the road map for a shopping trip, whether they be for groceries or a home. They keep you on track, help you save money and protect you from frivolity. In the real estate world the shopping list is known as a "wish list."
What Kind of a Home do you want?
It's important to have an idea of the type of structure you need before deciding on a neighborhood.
Single-family detached home (previously owned or newly constructed?)
Duplex
Condominium
Townhouse
Mobile Home
Most of the time, the type of home you settle on will help narrow down the list of neighborhoods. If you're shopping for a mobile home, for instance, you can cross Anchorage's Shangri-La Estates neighborhood off your list. Likewise, you'll only find newly constructed homes in new-home communities, such as Brittany Estates in Palmer.
What Should the New Home Offer?
Now it's time to dream. Jot down not only what you need, but what you want as well. Here are a few ideas to get you started:
Number of bedrooms and bathrooms
One story or two
Square footage
Specialty room such as a home gym, theatre room or office
Lots of outdoor space or a minimal, low-maintenance yard
Don't edit yourself as you compile the list – this is a wish list, remember? If you get stuck, think about all the things you don't like about your current living situation and jot down the opposite. So, if your cramped kitchen drives you crazy, make a note on your wish list for a larger one.
A wish list isn't written in stone, but like a grocery list it will keep you focused and on track as you look at homes for sale in Southcentral.