Time to Think About Summer Camps for Southcentral Kids
Posted by Ryan Tollefsen on Tuesday, April 12, 2016 at 5:25 AM
By Ryan Tollefsen / April 12, 2016
Comment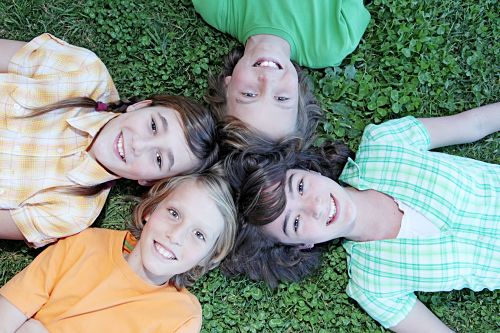 With less than two months left before Southcentral schools let the kids go for the summer, it's time to start thinking about how you'll keep them busy for those almost-three months of "vacation." Summer camp, if you can afford it, is one way to ensure your children are being cared for while they have some fun, learn something new or both.
Trailside Discovery Camp
All kids need to get out in the great outdoors in the summer and Trailside Discovery Camp provides the perfect opportunity. Here, children (ages 4 -16) participate in environmental educational experiences at the Campbell Creek Science Center in Anchorage or Spring Creek Farm in Palmer. It's such a popular camp, in fact, that the program for ages 10 to 13 is already full and has a waiting list. Reserve your child's spot now by calling 907-274-KIDS. Learn more about the program at akcentereducationfund.org/trailside/.
Camp Fire Summer Programs
Fill your children's summer with the fun and excitement they'll find at a Camp Fire summer program. They have their choice from among three programs being offered in Southcentral. Camp Si-La-Meo, a day camp for ages 5 to 13, is held on Alaska Pacific University's campus and kids will participate in outdoor activities. Camp K on Kenai Lake provides outdoor exploration and campers are grouped by age. Bus transportation is provided to all campers. The Summer Adventure Program is a day camp held in Anchorage and Eagle River. Here, children participate in arts and crafts, science experiments, cooking and sports. This day camp is for kids in elementary school. Learn more about Camp Fire's summer programs online at campfireak.org.
Anchorage Museum Summer Camps
Kids age 7 to 12 are invited to register for Anchorage Museum's week-long sessions that start in late May and run through August. Depending on which program they choose, children can design and build robots, explore visual art and design, draw, design, and create costumes and clothing and more. Register for the museum's summer camp by calling 907-929-9276.
Alaska Dinner Factory Cooking Camp
If your 8- to 12-year old fancies himself as the next James Beard or herself as a budding Julia Child, enroll them in the cooking camp with Alaska Dinner Factory. Here they'll not only learn how to make several dishes, but also safety practices in the kitchen, measurements and more. For details, check out their website. To register, call 907-677-6633.
Alaska String Camp
What better way to spend part of the summer than at a camp that combines musical enrichment with an overnight camp? Open to children in grades 4 through 12, violin, viola, cello, and bass students will stay at Birchwood Camp in Chugiak. Three sessions are offered, depending on age, and all are scheduled in July. Learn more online at alaskastringcamps.org.
Outward Bound for High School Students
No arts & crafts during this adventure! Your physically fit high school student will spend 15 days backpacking in the Chugach Mountains in the Alaska Backpacking course. He or she will learn Leave No Trace camping skills, how to travel light, outdoor cooking and more. Outward Bound is offering two sessions in July. Get more information by calling 866-467-7651.
Nike Sports Camps
This is the perfect outlet for boys or girls who want to elevate their basketball or volleyball skills. Basketball camp is open to both boys and girls, age 9 to 18. The volleyball camp is for girls only, ages 11 to 18, and both programs will be held at Alaska Pacific University. Learn more online at ussportscamps.com.
Adventure Treks for Teens
Summer camp is all about making memories and the folks with Adventure Treks know just how to do that. They offer two, three and four week outdoor adventure camps for kids age 12 to 18. They'll enjoy rafting, hiking, climbing, biking and more. One of the programs offered is the Alaska Expedition, a 30-day outdoor program. Learn about this and other Adventure Treks programs on the company's website.
Adventure Camps at Alaska Zoo
Kids that attend the Adventure Camps at the Alaska Zoo will get a behind-the-scenes look at the animals, how they're cared for and learn about conservation. The day camps run from 9 a.m. until 3 p.m. Monday through Friday and are open to children ages 6 through 12. Reserve a spot now at alaskazoocamps.org or call 907-346-2133.
YMCA Day Camp
The little ones (grades 1 through 6) love this camp! They enjoy arts & crafts, hiking, archery, geocaching, swimming (lessons offered) and more. Plus, there is a weekly field trip. Hours are from 7 a.m. to 6:30 p.m. and camp is held at Northern Lights ABC Elementary School. Learn more by calling 563-3211.