Where Are the Best Water Parks In and Around Anchorage, AK?
Posted by Ryan Tollefsen on Tuesday, August 11, 2020 at 8:09 AM
By Ryan Tollefsen / August 11, 2020
Comment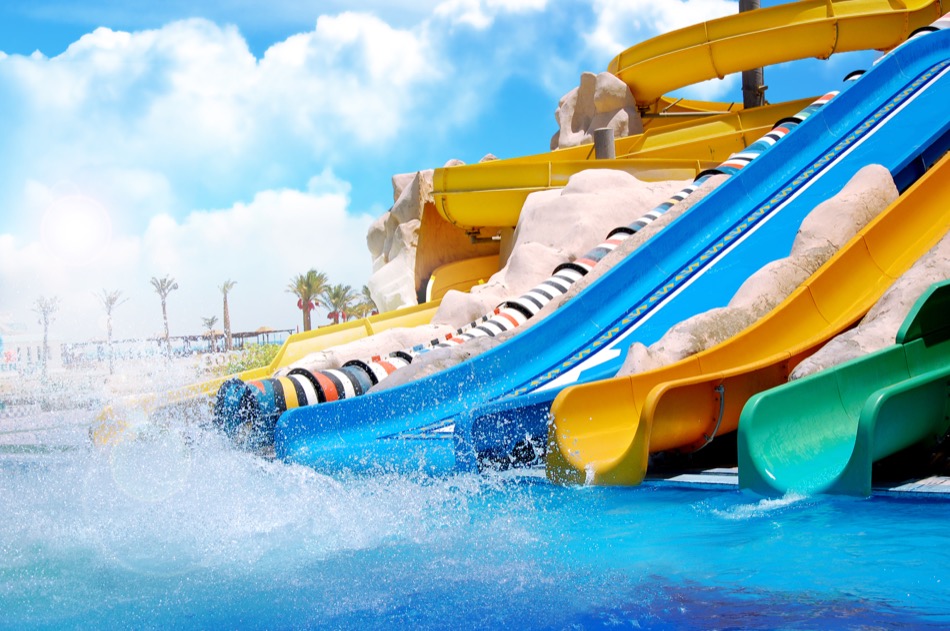 With the sun shining and temperatures rising, it is high time to get out to the water park and have some fun. Unfortunately, since the options in Anchorage, Alaska, are quite limited, it can feel like a challenge to find the perfect place to have a great time. To help everyone out, here's a look at the only full water park in town along with several other awesome places to cool off.
H2Oasis Indoor Waterpark
Address: H2Oasis Indoor Waterpark, 1520 O'Malley Road, Anchorage, Alaska 99507
When only a water park will do, everyone can head out to the H2Oasis Indoor Waterpark. This is the only purpose-built water park within hours of Anchorage, making it a popular place to spend lazy summer days. They definitely have enough attractions onsite to eat up day after day of visits, and they are all located indoors and away from the bright sun.
The most popular attractions at H2Oasis include:
Open-Flume Orange Slide
Wave Pool
Lazy River
Mushroom Waterfall
They even have dedicated spaces for the little ones to frolic and play, such as the Pirate Ship Kiddie Pool. While their parents watch nearby, even the smallest kids can climb onboard, sail the ship, and blast through the slide to the one-foot-deep wading pool below.
When free play doesn't quite cut it, visitors can participate in the guided activities like water aerobics. When guests are done working out, they can take a dip in the hot tub to warm up their tired muscles.
Seawolf Sports Complex Swimming Pool
Address: University of Alaska Anchorage, 2801 Spirit Dr, Anchorage, Alaska 99508
Although it is located on the University of Anchorage campus, the Seawolf Sports Complex swimming pool is open to the public. Their gigantic 'L'-shaped indoor pool spans 25 meters across either side. Swimmers can practice their strokes in six separate lanes that run the length of the pool. In the open section, they have two diving boards at different heights for those who want to hop in from above. Lifeguards at this pool are kept on duty—one per every 25 swimmers—to help everyone stay safe while having an awesome time.
Dimond Pool
Address: Dimond Pool, 2909 West 88th, Anchorage, Alaska 99502
At Dimond Pool, visitors can use the pool at their leisure to swim laps, hop off the diving boards, or just lounge around. In addition to free swims, Dimond offers lessons for beginning to advanced swimmers throughout the year. For those who want to get in some exercise, they offer water aerobics sessions at various times each week. They even let people rent out the entire pool on Saturdays for birthday parties and other events.
The Alaska Club Eagle River
Address: The Alaska Club Eagle River, 12001 Business Boulevard, Eagle River, Alaska 99577
Fun for all ages awaits at the Alaska Club Eagle River Pool and Splash Park in Eagle River. At the center of the fun is their 25-yard indoor pool that features four lanes for swimming plus an enclosed waterslide. Next to the pool, they have a small splash park with fountains and other fun water features. When it comes time to take a break from the action, visitors can plunk down into the hot tub at the other side of the pool.
With a visit to each of these superb venues, everyone can see why they are the top spots for waterside fun in Anchorage, Alaska. Each one offers a unique experience and plenty of ways to cool off as the sun shines brightly day in and day out.