What Should You Known about the Flattop Trail Hike?
Posted by Ryan Tollefsen on Friday, June 26, 2015 at 11:07 AM
By Ryan Tollefsen / June 26, 2015
Comment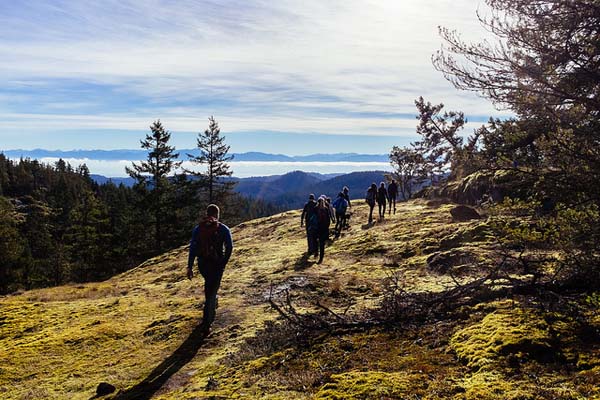 Have you been to the Flattop Trail Hike yet? You can take the Flattop Mountain Shuttle to access hiking on Flattop Mountain or take the shuttle if you need one-way transportation to the mountains because you brought your own bike. You can also reach it by car for locals and visitors with rentals. The round trip is only $23 and less for those needing a one-way pass.
Being one of the most frequently climbed mountains in Alaska, it's definitely worth checking out. You'll be at 3,350' elevation, see great views and enjoy an outdoor excursion. Here is a look at the Flattop Trail Hike and how to reach it.
What to Expect
The trail can be reached by the Flattop Mountain Shuttle with a round-trip option to be transported between downtown Anchorage and the trailhead at Flattop. It's only $23 per person for a round-trip transportation and $16 if you need a one way pass with your own bike. Groups of four or more can get a round trip pass for $21 each.
Check out the shuttle from May 1st through October 31st with excursions from 1pm-4:30pm. It's a 3-mile round-trip hike with an elevation gain of 1,350'. The Flattop Mountain Shuttle can be found in Anchorage on 4th Avenue between C & D.
The Hike
The scenic, safe and affordable outdoor afternoon excursion only takes 30 minutes to reach from downtown Anchorage. You'll go to the Glen Alps trailhead in Chugach State Park and the van still stay for 2.5 hours to allow you plenty of time to hike independently.
It takes about an hour to hike to the summit so you'll have 30 minutes to juts enjoy the mountain's flat top and take pictures. It's only 45 minutes to descend and no guide is needed since it's an easy trail. With no guide, you can go at your own pace which means you may have time to do it 2-3 times.
You can do the Flattop Trail Hike with a 30-mile, low-key circuit tour of the city and an unguided mountain hike for less than $30! Check it out this summer.