What type of Tours will you Enjoy from Salmon Berry Travel & Tours?
Posted by Ryan Tollefsen on Tuesday, September 8, 2015 at 10:25 AM
By Ryan Tollefsen / September 8, 2015
Comment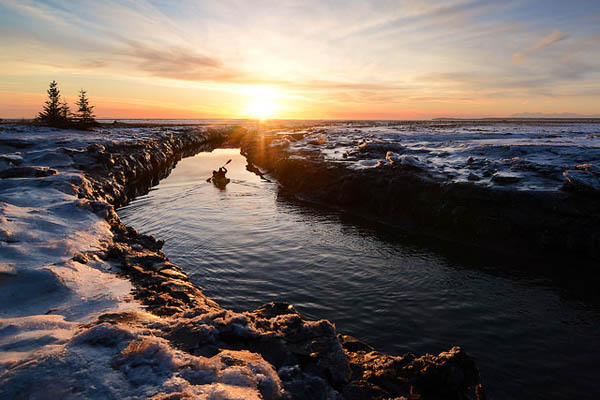 Salmon Berry Travel & Tours was founded by locals in Alaska based on the belief that living in Alaska should be fun and entertaining. Based on past reviews, Salmon Berry Travel & Tours never failed to amuse all their guests from around the world.
There are several types of tours you will be able to enjoy from Salmon Berry Travel & Tours, but it is highly dependent on the season since certain tours are only available during the winter. Below is the list of highly recommended tours you may want to consider.
Matanuska Glacier Walk
This is one of the local favorites and well-received by past visitors. Matanuska Glacier is a 27 mile stretch of frozen river all the way from the head of Matanuska Valley. The glacier guide will tour by your side on the glacier for 2 hours and explain the history of Matanuska Glacier and Matanuska Susitna Valley.
Besides the glacier, you get to explore the blue meltwater pool, ice formations and crevasses. In order to ensure your safety, you are provided with a helmet, a walking stick and crampons. The entire duration for this walk is 8 hours in total and it is available during the summer and winter.
Northern Lights Overnight
On this tour, you get the best of Alaska: Dog Sledding and Aurora Borealis! The tour starts with 2.5 hours of dog sledding, which consists of riding the dogs along the trails and touring around the kennels. You will be provided with plenty of time to take photos with the adorable dogs.
Do remember to dress in winter clothing as you will be searching for Northern Lights on cold winter nights. Next, you will be brought to the river near Talkeetna Roadhouse where you will get the best view of Aurora Borealis. This tour is only available in the winter and it takes 12 hours.
Regardless of the tour you choose, you're sure to have a great time.