What will you find at the Imaginarium Discovery Center?
Posted by Ryan Tollefsen on Thursday, May 28, 2015 at 10:30 AM
By Ryan Tollefsen / May 28, 2015
Comment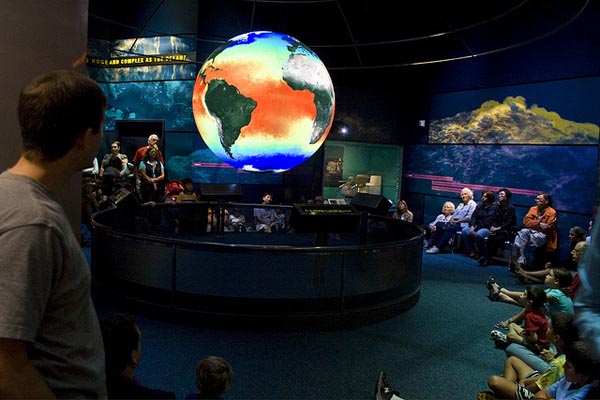 The Imaginarium Discovery Center is a hands-on science discovery center for families and children to enjoy, play and learn. It's the perfect place to explore as a family, learn about art, history and science, try hands-on experiences and see interactive exhibits.
It's a 9,000 square foot center featuring over 80 exhibits that are bigger and better than some of the world's best science museums. This is because many were brought to life specifically for this Discovery Center. If you're ready to experience simulated earthquakes, journey through the solar system and have fun with bubbles while learning about shapes and light reflection, check out the Discovery Center of Anchorage.
What to expect
The Discovery Center is located at 625 C Street in Anchorage with summer hours from May 1st through September 30th every day from 9am-6pm. Members can get free admission while regularly priced tickets are $15 for adults, $12 for state residents, $10 for seniors, students and military, $7 for children 3-12 years old and free for 2 years and younger. Hours are limited during the winter season.
The museum was created to bring the best of Alaska to the world and the best of the world to Alaska through a combination of history, science, and art. Interactive exhibits are found throughout the museum and there are a variety of areas to see from the Planetarium to the Polar Lab.
Stop by the museum shop and dine at the Muse Restaurant while you're there. You can take a guided tour in which a docent will explain guide you for 45 minutes to learn more about Alaska's history, indigenous people, art and more. These are included in your admission and they are a great way to start your viewing of the museum.
If you want to explore the electrifying world of physics, journey through Earth's atmosphere, learn about geography vs. geology and take trips to the solar system in the planetarium, spend the day at the Discovery Center, where the whole family will have something to enjoy!