Where are the Best Spots for Fishing in Anchorage?
Posted by Ryan Tollefsen on Thursday, June 11, 2015 at 10:24 AM
By Ryan Tollefsen / June 11, 2015
Comment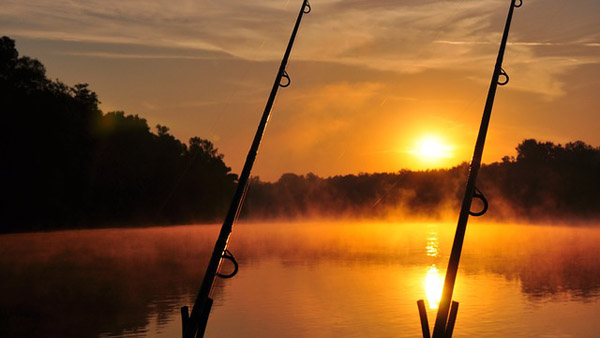 Fishing throughout the Anchorage, AK area is very plentiful. There are many great spots to cast out and land a trophy fish throughout the area. Whether you want to enjoy fishing not far from downtown or you prefer a more remote area, you can find it here.
The Downtown Area
King salmon are often caught at Ship Creek, which is found in downtown Anchorage. Many businesspeople step outside the office and put on some hip waders to enjoy fishing in Ship Creek. You may just see them catch a king or silver salmon, especially during the Slam'n Salm'n Derby in June.
Other Fishing Spots in Anchorage
Many other hot fishing spots are found along the nearly 30 lakes in Anchorage. They are stocked by the Alaska Department of Fish and Game including:
Eklutna Lake - Largest of the lakes in Chugach State Park, which is 25 miles to the north of Anchorage. You will find plenty of Dolly Varden and rainbow trout here.
Campbell Point Lake - Found in Kincaid Park, this lake provides silver salmon, arctic char and rainbow trout.
Jewel Lake - Not only is the fishing in Jewel Lake amazing, but it also provides incredible views, a playground and a beach. The lake is stocked with silver salmon and rainbow trout.
Many other public access points are found along Campbell Creek Greenbelt. You can also enjoy fishing in Bird Creek and Twentymile River.
Fly-in Fishing Trips
Another option for the serious angler is a Fly-in Fishing Trip. This type of trip is usually a one-day charter and will take you to more remote areas. You can enjoy traditional trips during the fishing season or enjoy a winter trip for ice fishing. Many of the air taxi operators and flightseeing companies also offer multi-day trips
If you love to fish, Anchorage offers plenty of great spots for your fishing needs. There are a number of lakes, rivers and creeks to enjoy throughout the city.