Where can you Rent a Bike in Anchorage, AK?
Posted by Ryan Tollefsen on Friday, June 19, 2015 at 11:22 AM
By Ryan Tollefsen / June 19, 2015
Comment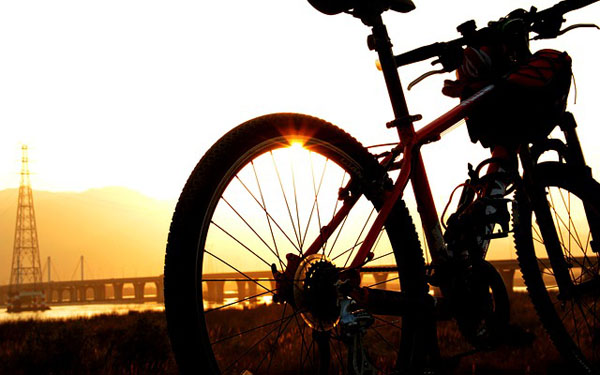 When you want to hit the trails but don't own a bike, you won't have any trouble renting a bike in Anchorage. You can find gear rentals at three big names in the area including Coastal Trail Rentals, Downtown Bicycle Rental and Pablo Bicycle Rentals.
Renting bike for some outdoors time is a great choice for your down time in Anchorage. You'll get the chance to spend time on popular trails and get around town when you rent from these companies. Here is a look at what each company offers for gear rentals and where you can take your bike ride.
Downtown Bicycle Rental — 333 West 4th Avenue #206
Check out Downtown Bicycle Rental if you live in downtown Anchorage. They are one of the best rated outdoor activity rental companies in Anchorage offering great service and reasonable prices. They are open every day from 8am to 10pm featuring bike rentals starting at $16 for three hours with a few dollars added on each additional hour.
You'll get a free lock, helmet, map, suggestions and a repair kit. Rent for a day, a week or more. They have over 100 bikes to rent making it perfect to try the four paved greenbelt trails in the city including the 11-mile Tony Knowles coastal Trail, the Chester Creek Trail, the Campbell Creek Trail and the Ship Creek Trail.
Coastal Trail Rentals — 4800 Spenard Road
Check out Coastal Trail Rentals for the only place in town to offer electric-assist bikes and tours. You can take a ride along the Turnagain Arm coastline while seeing wildlife in the mountains and ocean. The bikes run normally until you decide to use the throttle to properly yourself with its assistance. You can do 26 miles easily. You'll have a friendly staff to help find the right bike for you at affordable prices.
Pablo Bicycle Rentals — 501 L Street
Pablo Bicycle Rentals have been serving the area for 13 years offering the perfect place to rent bikes for the day, for vacation or for any reason. They are open every day from 8-8 during May through September. They are only one block from Tony Knowles Coastal Trail and you can rent a bike for as low as $12 for one hour. Check out tandem bikes, 907 Fat Bikes, cruisers, kids' bikes and tag alongs.
When you want to get outdoors in Anchorage, consider a bike rental from one of these stores in the area.