Which Anchorage Hotels are the Best?
Posted by Ryan Tollefsen on Saturday, June 6, 2015 at 9:55 AM
By Ryan Tollefsen / June 6, 2015
Comment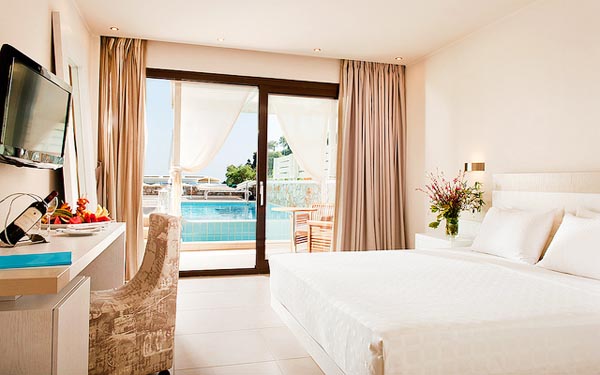 When you're new to Anchorage, you may need a place to stay while you get settled in new surroundings. Perhaps you've been here for a while but have family that plans to visit and they need good lodging accommodations. The area has several hotel chains and privately-owned inns that travelers and even locals love to stay in.
Downtown is perfect for those wanting to explore the city without needing a car and for those that want a downtown getaway. Midtown and surrounding areas are great for those looking for a mountain lodge experience. Regardless of your reason for traveling, Anchorage is fortunate to have so many great hotel options. Here is a look at the best ones.
Historic Anchorage Hotel - 330 East Street
Listed on the National Register of Historic Places is the Historic Anchorage Hotel. It was established in 1916 and is a landmark of downtown Anchorage. When it opened, it was the only place to eat a meal on fine china and today, it's a big tourist spot featuring modern rooms and suites, flat screen TVs, a fitness center, coffee makers and a complimentary continental breakfast. It's great for business travelers with the business center and free WiFi.
Hotel Captain Cook – 939 West 5th Avenue
The top luxury accommodations found in downtown Anchorage are with the Hotel Captain Cook. You'll love the stunning views from your room looking at Cook Inlet, Chugach Mountains, Mount McKinley and the Anchorage cityscape. There are 547 rooms and suites. Nautical artwork based on Captain James Cook's love for travel and exploration, and numerous shops and boutiques.
Highland Glen Lodge – 11651 Hillside Drive
If you're looking for a charming bed and breakfast vibe, definitely choose Highland Glen Lodge. It offers a classic English estate on a hillside type of charm with views of the Cook Inlet and the Alaskan Range. This cozy hotel choice has rooms with Jacuzzi tubs, spacious baths and plush robes. Enjoy an afternoon tea, a gourmet breakfast and wonderful hospitality.
Other fantastic options include the Crowne Plaza Anchorage in midtown, the SpringHill Suites and Embassy Suites for families, as well as privately-owned inns like 11th Avenue Bed and Breakfast or the Alaska House of Jade. Enjoy your Alaskan getaway at the best hotels in the city.