Where Are the Best Wineries Near Anchorage, Alaska?
Posted by Ryan Tollefsen on Tuesday, July 14, 2020 at 6:20 AM
By Ryan Tollefsen / July 14, 2020
Comment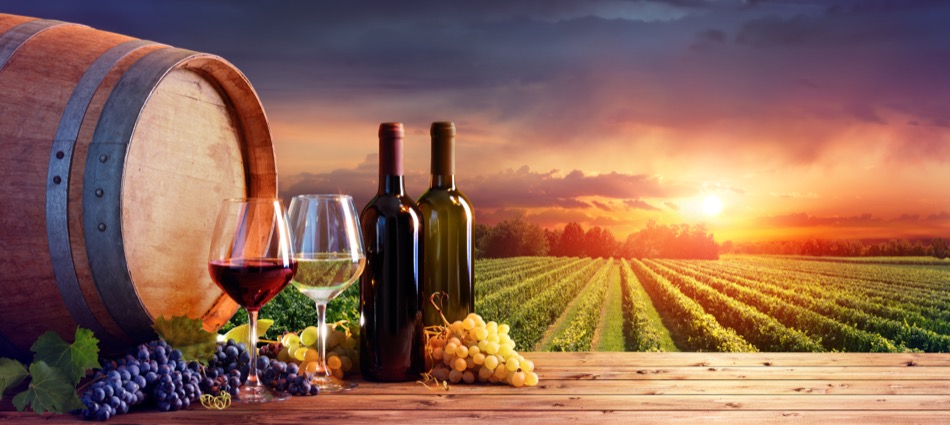 Although wineries near Anchorage are few and far between, the ones in existence offer five-star services and extraordinary products. The only drawback is that most require a several hour drive to reach. They are well worth the time spent traveling, however, as they offer wine that cannot be found anywhere else. To help everyone track them down, here's an in-depth look at the top three options in the region.
Alaska Denali Winery
Address: Alaska Denali Winery, 11901 Industry Way, Building A #1, Anchorage, Alaska 99515
The Alaska Denali Winery sits right in the heart of Anchorage and is ready to serve up specialty wine of all kinds. They make all their wine onsite using fresh ingredients and micro-brewing techniques. Alaska Denali Winery uses effective quality-control practices, ensuring their creations always live up to their customers' expectations.
Their wine offerings include:
Merlot
Cabernet Sauvignon
Pinot Noir
Shiraz
Chardonnay
Their wines are sold by the glass and the bottle throughout the year. If anyone has trouble deciding between the varieties, they can order up a flight of six wines. Although they do not serve any food, Alaska Denali winery invites their customers to bring in cheese, fruit, and other foods to enjoy with their flight if they wish.
Bear Creek Winery
Address: Bear Creek Winery, 60203 Bear Creek Drive, Homer, Alaska 99603
The Bear Creek Winery keeps their doors open seven days a week in Homer to serve the public all the wines they could ever want. They produce a ton of unique varieties onsite using quality, local ingredients and time-honored techniques. In fact, Bear Creek Winery has everything from port to chardonnay available for purchase. They are best known for their wine blends, however, that pair interesting fruit flavors with their quality grape base.
Their most popular flavors include:
Blueberry
Peach-apricot
Raspberry
Strawberry
Black currant
Apple
Kiwi-pear
In addition to selling wine by the bottle, Bear Creek Winery keeps their tasting room open from 11 a.m. to 6 p.m. Visitors can walk in and order any of their 15 wine varieties kept on rotation. While their customers sip on each glass, servers offer up pairing suggestions they can use at home if they purchase a bottle or two.
Alaska Berries
Address: Alaska Berries, 48660 West Poppy Lane, Soldotna, Alaska 99669
Located in Soldotna, Alaska Berries makes it their mission to go one step further than any other wineries near Anchorage by producing their own fruit. They grow fields upon fields of luscious berries and other fruit that they transform into wine and other quality products. Their team expertly tends the fields, keeping the fruit growing at its best until prime harvest time arrives.
Once the berries and other fruits are picked, they begin turning them into high-quality beverages, including hard cider. The wine is sold by the flavor to keep it simple. Many people choose to buy their jam, syrup, and fresh berries to go with their wine whenever they get a chance to visit. Customers can even pick up a dozen or more Icelandic chicken and duck eggs. They also sell their plants and growing supplies to let everyone give small-scale farming a try.
Everyone simply cannot go wrong by visiting these Alaska wineries near Anchorage. With all their wine offerings and excellent service, they are all well-worth a visit whenever there is time to spare. If the trip is too far, or time simply will not allow, these wineries happily ship out many of their offerings to online customers.