Off-Base Military Housing Options
PCS to Joint Base Elmendorf-Richardson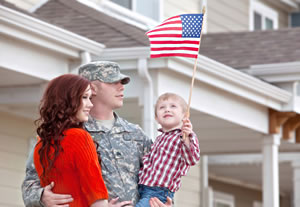 At Unity Home Group® we have extensive experience with helping military families relocate and are sensitive to their needs. Whether you are looking to live near Elmendorf Air Force Base, Joint Base Elmendorf-Richardson, Fort Richardson, or Eielson Air Force Base, we've got you covered. Curious about what your BAH will be? Check out this handy BAH Calculator.
Would you like to learn more about your VA loan eligibility or benefits? We have the answers and can point you in all the right directions. Give us a call or shoot us a quick email. We are familiar with different senarios and are always happy to be of service.
We appreciate your service and are happy to serve you with your housing needs!
Save Your Money!
Depending on how long you will be stationed in Alaska, you can definitely see the benefits of buying over living on-base or renting off-base. Why not build equity for your family and future and take advantage of all your military and VA benefits?
Let us help you make sense of the real estate market and help you make a wise investment in your future!